Brailsford: Forever in Our Hearts
Hang on for a minute...we're trying to find some more stories you might like.
Cassandra Brailsford left a mark on both the students and staff of TR and will always be remembered for her never-ending love and support for her students. She passed away on November 21 due to Stage Four Pancreatic cancer. The students and faculty have spoken about her positive contribution to the TRHS family and their favorite memories with her.
"Cassandra was one of my best friends at TR.  I got to know her so well when I started driving Beta Club to the state convention over ten years ago.  We shared a lot of stories and laughs on those trips.  She was one of my favorite people to talk to at TRHS, and she had that big smile.  At school, you could tell she cared about doing a good job in all things that she did, and it showed.  Cassandra was a dear friend.  I will truly miss her."
-John King, Social Studies Teacher at TRHS
"Ms. Brailsford wasn't shy about anything. She accepted me into her family and loved me as her own. My absolute  favorite memory is her consoling me after a bad grade in Mr. Cash's class. She held me and told me it was going to be OK. But the great part was after I stopped crying she hit me and said 'SYDNEY, you are better than that. Go back to class I love you.' I hope she rests with lots of Dr.Pepper, Swiss rolls, and Denzel Washington."
-Sydney Moody, TRHS Senior
"Cassandra Brailsford was an incredible role model and mentor to so many and I am lucky to have had her in my life. She was such a source of strength and inspiration to those around her and her smile could light up a room and be contagious to all, even in the face of adversity. True friends are hard to come by and I am grateful to have been able to call Cassandra Brailsford my friend. We shared a common love of dressing up for Homecoming and Spirit Week. Brailsford was our planner so of course, we were going to have the best looking outfits in the school. Sometimes we were Spirit Week twins – my favorite was our matching 1950's Poodle Skirt outfit. She was so excited about that one – she wore blue and I wore pink! We had such fun that day!"
-Shelley Smith, Social Studies Teacher at TRHS
"Each day at lunch, I could always expect that huge, genuine, contagious smile!  Her smile was one of pure joy, representing the joy and happiness in her heart.  Even as she became so very ill, I could still walk in her house and expect her smile.  While I miss her so very much, I am truly thankful that each time I think of her, her smile is the first thing I remember.  I think that speaks volumes of how she loved her life, and I am so truly inspired by her legacy!"
-Tiffany Lanier, Social Studies Teacher at TRHS

About the Writers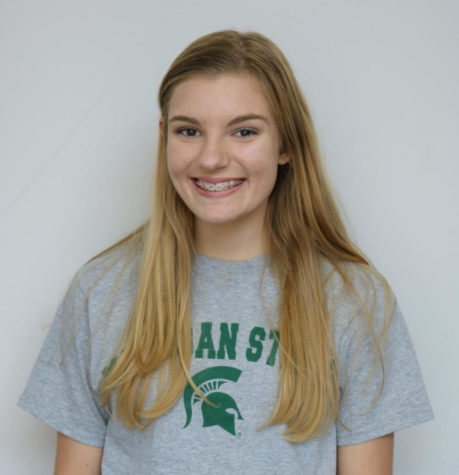 Sophie Nauta, Co Editor-in-Chief
Sophie is senior and second year writer for the Blue and Gold. This year, she finishes her fourth year of cross country as a co-captain. When Sophie isn't...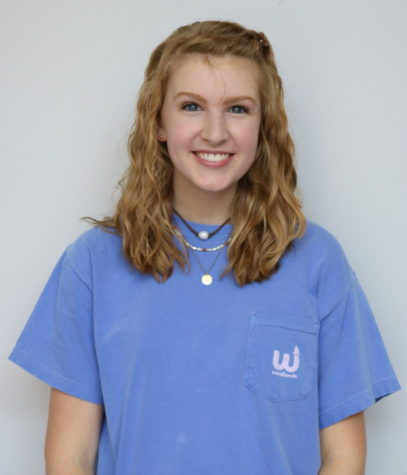 Addie Townsend, Co-Editor-In-Chief
This is Addie's third year on newspaper and she couldn't be more excited. She is the Co-Editor-In-Chief and loves her staff family! She enjoys playing...