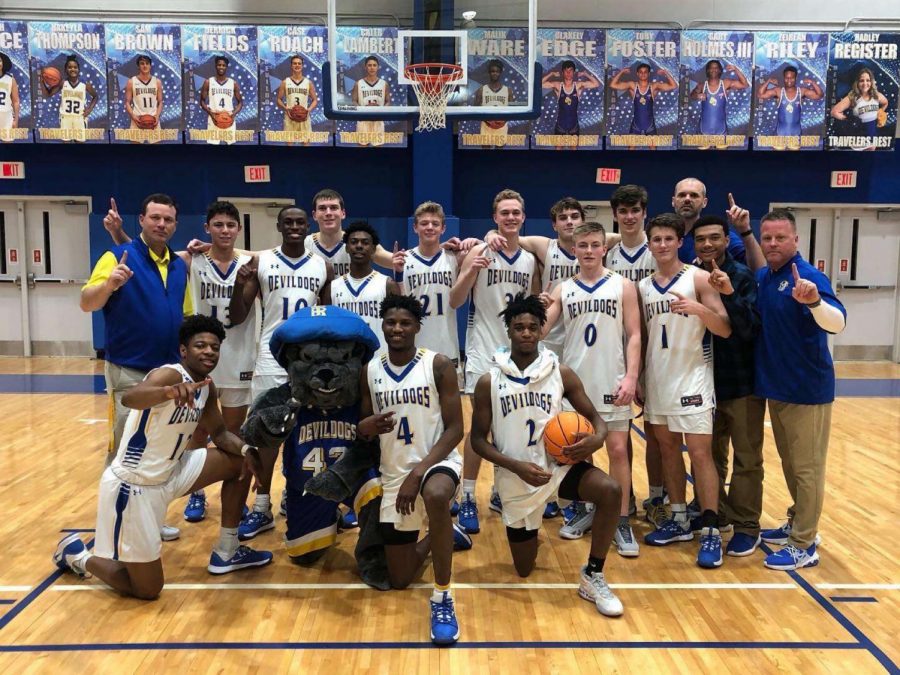 After a tough loss against Wren in the second round of playoffs, basketball season has sadly come to a close for our Devildogs. Reflecting on their season some Devildogs recalled some of the most memorable moments from this season. Many players on the team, such as junior Eli Gatchell and sophomore Jacob Brown, enjoyed playing in the Chick-fil-A Classic in Columbia. While other players like seniors Derrick Fields and Case Roach, felt the most memorable moment was winning region. With the close of this basketball season, it is also the end of high school careers for our seniors; when asked what they are going to miss the most about TR players responded:
"Probably just getting to hangout with the guys on my team because I really do love them all and am genuinely friends with them" -Sam Brown
"My brothers (teammates)"- Case Roach
Younger members on the team also inputted what they are looking forward to in the upcoming seasons:
"I'm looking forward to taking on a bigger role and developing my game as a player and the chemistry with my teammates" -Eli Gatchell
"Looking forward to playing with new people" -Jacob Brown
All the players on the team commonly expressed that they will always cherish the bonds made from this season. Senior Sam Brown captured the spirit of team and community in his quote, "The atmosphere there, like the community and the students. They love sports and it made it so fun to play basketball for TR". Reflecting on the season, we are very proud of our team and look forward to what the future brings for all of our Devildogs.