COVID-19 Delta Variant
Since the beginning of 2020, the world has been fighting against the raging coronavirus that has taken 701,000 lives in America alone. The delta variant is a strain of COVID-19 that was first detected in the US in March of 2021. It has become the dominant strain in South Carolina. These are some common questions about the delta variant. 
What is the Delta Variant? 
The Delta variant is a new strain of SARS-CoV-2, the virus that causes COVID-19. 
Is the delta variant more contagious? It is 2x more contagious and is considered hyper-transmissible. It is responsible for more than 50% of all new cases in the US. 
Are the symptoms different? 
The symptoms are the same but are heightened and can cause more severe problems than other strains can. You are at greater risk of having to get hospitalized if you get the delta strain of COVID-19. 
Does getting vaccinated reduce the risk of receiving or spreading the delta variant? 
 The vaccine is effective with all the strains. You are still at risk of becoming infected but your chances drop significantly. Your symptoms will not be as severe and your chances of hospitalization and death will be very low. You can still spread the virus but you will spread it for a shorter time. 
What if I'm unvaccinated? You are at greater risk of becoming infected. 86% of 31, 993 reported cases from the middle of August to the middle of September in SC were from people not fully vaccinated. Out of the 1,711 hospitalizations, 72% were not fully vaccinated. Out of 760 deaths, 78% were not fully vaccinated. 
To reduce the risk of receiving or spreading COVID-19: get fully vaccinated, and wear masks always indoors and when you're in a crowded area outside.
Leave a Comment
About the Contributor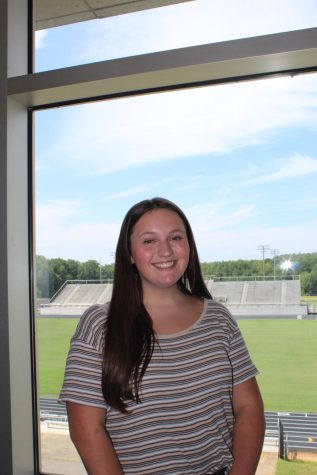 Corbyn Foster, Staff Writer
Corbyn Foster is a senior at TRHS. This is her second year on the Blue and Gold Newspaper Staff and her first as an editor. She is 17 and enjoys spending...