Covid-19 Vaccinations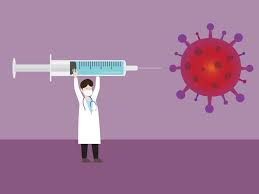 In February of 2020, the first case of Coronavirus disease was detected in the US. Now, exactly a year later, vaccines are being slowly released to the population. On March 30th of 2020, the Department of Health & Human Services enacted the "OWS" or "Operation Warp Speed," which expedited the vaccine production and research process. This meant that the production and research of the Covid-19 vaccine was the top priority but still was required to pass vaccine testing and approval guidelines. Thanks to mRNA vaccines that have been in the works for many years, the Covid-19 vaccine was able to be tested, produced, and distributed in a matter of months. According to the CDC (Centers for Disease Control and Prevention), the vaccine produced by Pfizer-BioNTech was 95% effective and the Moderna vaccine was 94.1% effective in preventing laboratory-confirmed Covid-19 illness in people who received two doses who had no evidence of being previously infected. This is significant when compared to the effectiveness of common flu vaccines– only 45% (cdc.gov). The Covid-19, mRNA vaccine works by injecting part of the virus's genetic code into the body. This trains the body to make viral proteins and allows the immune system to attack. After attacking the part of the virus, antibodies can be made and prevent people from contracting Covid-19. 
       States have been given the freedom to decide how to delegate doses of vaccines. Most states have created plans and phases in which to release vaccines. Currently, South Carolina is in Phase 1a, which allows healthcare providers, long-term care facility staff and residents, and all residents aged 65+ to book an appointment for receiving the vaccine. If you fall into these categories, please visit scdehec.gov for more information. Most eligible residents must book appointments online. Because the vaccine must be taken in two doses, two appointments will be needed. Common side effects of the vaccine include fever, chills, tiredness, and headaches. 
       There are currently two available vaccines: Moderna and Phizer/BioNTech. Johnson & Johnson has developed a vaccine that is going through the authorization process in the US. At this time, people who are eligible for the vaccine, in South Carolina, cannot choose what brand to receive due to the limited number of doses given to each state. Vaccines and warmer weather provide hope for fewer cases of Covid-19 in 2021, but only time will tell. The hardships that people across the globe experienced due to the pandemic have allowed countries to work together to build vaccines and share ideas that will forward science as a whole.
Leave a Comment
About the Writer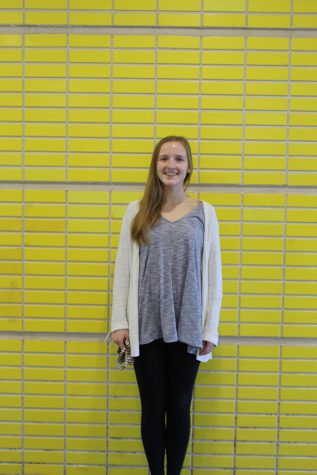 Emmy Johnston, Photographer and Author
Emmy Johnston is senior this year and this is her first year with the newspaper staff. She enjoys hiking and spending time with her family.