Florence makes landfall in North Carolina
Hang on for a minute...we're trying to find some more stories you might like.
Hurricane Florence continues to bring massive amounts of rain that could trigger dangerous flooding and a projected $170 billion in damages. The slow-moving storm had weakened from a Category 4 to a Category 1 and has now weakened to a depression, but still wreaks havoc across North and South Carolina's coasts.
Hurricane Florence made landfall near Wrightsville Beach NC at 7:15 a.m. on September 14th, and damages are already piling up. Local curfews have been set and are enforced by law enforcement and The National Guard. Jonah Payne, a member of the South Carolina National Guard, says, ¨Although the hurricane wasn't initially as powerful as predicted when it made landfall, the residual rain it brought with it has caused severe flooding problems for the coastal cities of both North and South Carolina. Most civilians have been evacuated and the last of them are being rescued by high water rescue teams.¨
So far, there have been at least 17 casualties and as many as 523,000 homes and businesses are without power throughout North and South Carolina. The possibilities of tornadoes and flash flooding still stand. Parts of the coast has been cut off from visitors due to dangerous road conditions and standing waters, and evacuees have been encouraged to 'stay put' until conditions have improved.
About the Writer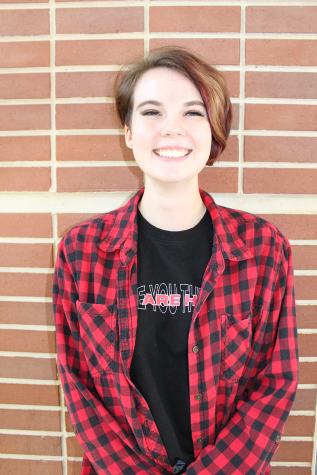 Abi Payne, Editor in Chief
Abi Payne is a senior looking forward to a great year editing The Blue and Gold. She loves writing, singing, skincare, and all things quirky. Abi is a...