Homecoming Week: The Games Behind the Game
Homecoming has been a school-wide tradition for decades. One week, pitting all four classes against each other to race, shout, and build their way to the top and claim the "Best Class" title. In the past, three competitions have determined the winner: The hunt for the Spirit Rock, the all-out shout off for the Spirit Stick and, of course, The float building competition for the annual Homecoming Parade. However, with a new Principal comes a revamp of the week. This year, along with the three aforementioned contests comes two new ways to earn your class points: dressing out and playing games.
Dressing Out:
Dress up days are nothing new for Homecoming week, every year classes pick a certain color scheme that matches their respective themes (Gold for Egypt, Blue and White for Greece, etc.), and anyone that wants to participate can wear those colors on the designated day. This year though, by participating, every person can earn points for their team. At lunch Mr. Nolan, and often other teachers, set up in the cafeteria and and anyone participating that day can "check-in" to up their class's score. As of right now, the Junior Class seems to be dominating the dress out days, earning the vast majority of points.
The Power Hour Games:
Everyday during power hour, each class selects their own "Champions" to compete in a variety of games. Winners, of course, earn their class points. This week's competitions are:
Monday – Fast in France
Girls

1st – Emma Dedwiler (Senior)

2nd – Mallory Bruce (Junior)

Boys

1st – James Dedwiler (Sophomore)

2nd – Jake Hall (Senior)
Tuesday – Britain's Got Talent
1st – Hadley Register (Senior)

2nd – Barrett Moody (Junior)
Wednesday – Hercules Test
1st – Zeirean (Zeebo) Riley (Senior)

2nd – Reginald Lee (Junior)
Thursday – Shoot Like an Egyptian
1st – Case Roach (Senior)

2nd – Adam Redding (Sophomore)
Friday – Friday Feud
1st – Senior Team

2nd – Junior Team
Leave a Comment
About the Writer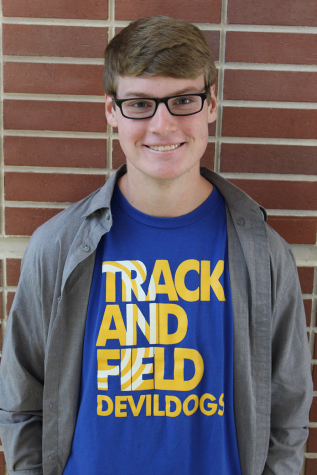 Calvin Brinkman, Digital and Content Editor
Calvin Brinkman is a senior at Travelers Rest High School. This is his second year on the newspaper staff and as the digital editor he will run the website.