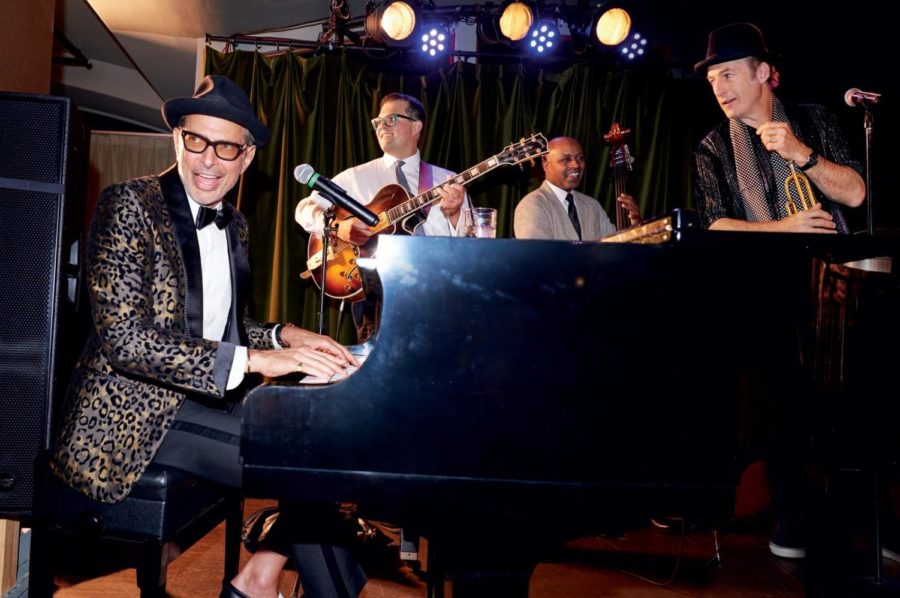 Decca Records
No doubt one of the most quirky and brilliant stars in Hollywood, Jeff Goldblum has experienced tremendous success recently. Just within the past year, he has reprised his Jurassic Park role with an Ian Malcolm cameo in Jurassic World: Fallen Kingdom, and starred opposite Chris Hemsworth and Tom Hiddleston as the eccentric Grandmaster in Thor: Ragnarok. However, his most recent work did not appear on the silver screen, but came in the form of a stellar new jazz album entitled The Capital Studios Sessions.
Goldblum takes center stage while displaying his previously unknown jazz piano talent and is backed by his band, the Mildred Snitzer Orchestra. Named after one of his mother's friends, the band features several musicians that are not well-known in mainstream music, but have garnered acclaim in the jazz world. One such example is trumpeter Till Brönner, the most technically skilled member of the band. The silky sounds that flow from his trumpet pair beautifully  with Goldblum's piano. The predominant vocalists on the album are Haley Reinhart and Imelda May, but Goldblum is joined by the comedian Sarah Silverman (a close friend of his) to perform "Me and My Shadow". A classic jazz standard made famous by Frank Sinatra and Sammy Davis, Jr., "Me and My Shadow" is an interesting song made more interesting by Goldblum and Silverman's modifications to the lyrics. Goldblum also interrupts the song to play a riff of the Jurassic Park theme, much to the audience's delight.
Another great track is "Straighten Up and Fly Right", sung by Imelda May. The song was written by Nat King Cole and has been covered by countless other artists, but this is one of the best renditions of the song because the percussion pairs particularly well with Goldblum's piano, making it pure euphony when May's lyrics are added. The final track, "Caravan", is the most musically impressive song on the album, with a faster tempo than any other song on the album. Overall, The Capitol Studios Sessions provides everything that a fan of Jeff Goldblum would want and should be enough to please jazz connoisseurs.