Kavanaugh's confirmation hearings causes stir in Washington
For the past several weeks, there has been conflict over the appointment of President Trump's nominee for the Supreme Court, Brett Kavanaugh. Having graduated from Yale Law and presiding as a circuit judge in Washington for years, he seems qualified, but there are people on both sides of the aisle who oppose his appointment for a variety of reasons. Kavanaugh served in the Cabinet during the Bush 43 administration as White House Staff Secretary, and later was appointed as the Judge of the Court of Appeals in Washington, so he has been a part of the judicial scene for a long time. On July 9th, 2018, President Trump nominated Kavanaugh for the Supreme Court seat left occupied by the retirement of Anthony Kennedy. Now, in the coming weeks, Congress must decide whether or not to confirm the appointment.
Controversy around the appointment has largely stemmed from the delayed release of thousands of documents surrounding his time in the Bush administration. Democrats were frustrated by the process as Congress seemingly was trying to inhibit their investigation, as they only received the majority of the documents hours before the hearings started,. As Senator Cory Booker (D-NJ) "leaked" more documents that the GOP claimed had already been approved for release, tensions heightened throughout the hearings. Generally thought of as a good man, Kavanaugh's reputation could be tarnished if anything is found in the documents that could incriminate him or show that he is unfit for the job. While this is unlikely, media pundits will continue to speculate for weeks.
Many headlines about Kavanaugh's appointment revolve around what this means for Supreme Court decisions in the coming years. Pro-choice members of the public are worried that a Republican majority in the Court could mean that the famous Roe v. Wade case that legalized abortion nationwide could be overturned. Kavanaugh's supporters (many of whom are pro-life) insist that this is not the case, as Kavanaugh has not mentioned anything regarding the case. However, because of his political ideology, it's possible the 1973 case will be revisited very soon. Either way, this is a time for all Americans to remember progress cannot be made without respect for others and a wish to cooperate for the bettering of society.
About the Contributor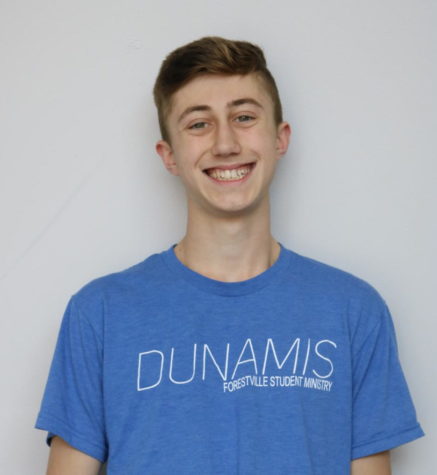 Josh Kemp, Opinions Editor
Josh Kemp is a senior at Travelers Rest High and has been struggling with early-onset senioritis for years. His many hobbies include wearing Sperrys without...