Logic's Alter-Ego has a triumphant conclusion with YSIV
In a rush of music last week, Logic released an album just as anticipated as Lil Wayne's Tha Carter V, which was released on the same day after six years of record label disputes. Logic's project was hyped up for a different reason; as an artist that is constantly reinventing his image, Sir Robert Bryson Hall II has created the "Young Sinatra" identity throughout mix-tapes and EPs. The first studio album that focuses on Young Sinatra, YSIV (Young Sinatra 4) blends Logic's flow and wordplay with boom-bap beats featuring heavy piano reminiscent of Frank Sinatra himself.
Coming into the release of YSIV, Logic has been riding a bit of a high. With his 2017 single promoting suicide awareness, "1-800-273-8255" (certified triple-platinum), and albums Everybody and Bobby Tarantino 2 experiencing critical and commercial success, Logic was set up for success when he announced a nostalgic return to the style of his early projects. He kept the record fairly under wraps, as he only announced it roughly four weeks before release. The accompanying single, "The Return," features Logic rapping sixteenth notes, which is impressive especially when he retains his wordplay and overall flow without it sounding choppy. Another quick hitter released with the album is "100 Miles and Running," in which he raps so fast that the only comparison is Eminem's 2013 hit, "Rap God," which possibly broke the sound barrier. Two of the biggest callbacks to 90s and early 2000s rap on the album are the emotional story of "Street Dreams II" and the catchiest track, "Wu Tang Forever," in which Logic somehow assembled the entire Wu Tang Clan. Overall, YSIV is a dominant outing by one of the most influential rappers of the modern era, and fans will certainly be craving more Young Sinatra soon. Regardless of if this is the last full album, there is no doubt that we will see this character again.
YSIV features a "Parental Advisory: Explicit Content" label and has pervasive language throughout.
About the Contributor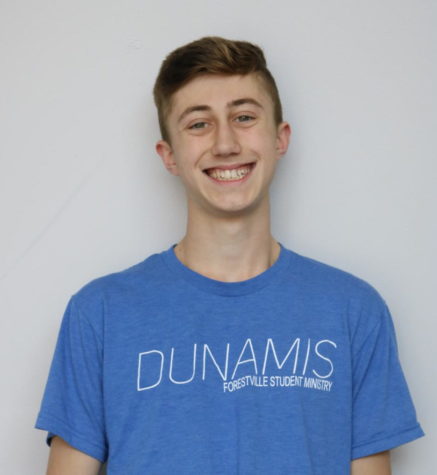 Josh Kemp, Opinions Editor
Josh Kemp is a senior at Travelers Rest High and has been struggling with early-onset senioritis for years. His many hobbies include wearing Sperrys without...