No XCuses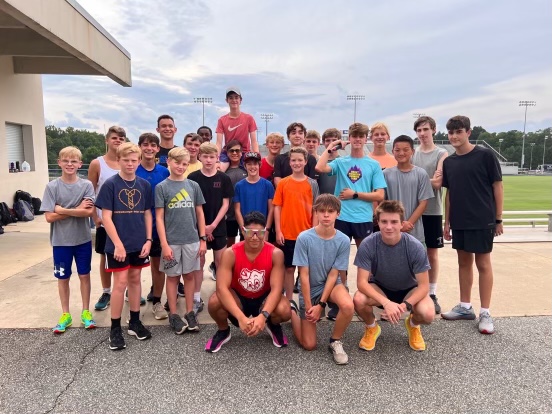 The new change in high school divisions occurred this year. This resulted in Travelers Rest moving down from 4AAAA to 3AAA along with other schools such as Walhalla following in pursuit. Due to this change, many sports teams are projected to do well. The cross country team is predicted to come out as first in the region with many on the team projected to finish top 15. The title of region champs is nothing new though as the team came out as region champs 2 years prior. Furthermore, as many as 5 runners from TR are projected in the top 10, which would award them an all-region spot and title. While it may be a long shot, many athletes and fans of the team believe they can make a big splash in the upcoming state championship. While not a widely regarded contender at state, predicted to hold their own with the number 6 spot in the state, many on the team have made major jumps this season as far as fitness, foreshadowing faster times for many of the athletes. Although not a contender for the state championship, it would not be a surprise for Travelers Rest to be knocking on the door of the top 3 in the state.
When asked what he had to say about the team and its future, Chandler Dewing, popularly known as "Chibs" responded with "it's not about the times, it's about the friendships made along the way." Many people consider cross country as an individual sport as it is up to each individual runner to perform as their best capability allows. Chandler's viewpoint, though, shows the opposite. Cross country can be more about companionship rather than an individual sport. The friendships and time spent as a team are what matters the most as opposed to popular belief. Team bonding is a quality aspect of the sport and was practiced over summer conditioning. Events took place such as playing ultimate frisbee as a team after practice on Fridays and team picnics even occurred at random. When asked about his viewpoint on team bonding, Boston Marathon qualifier Jeff Petty responded with, "Okay yea, I do believe that team bonding is an important aspect of any sport. Back in my golden age of running my team and I would constantly get together and get to know each other." Although close to elderly age, Jeff Petty is able to rack up to 70 miles a week by solely running. He also has plenty of credibilities as he ran a 2-hour and 56-minute marathon. This is approximately the equivalent of running 26.2 miles at a pace of 6 minutes and 45 seconds per mile. It seems that as the years go by, the team gets closer and becomes less of a team and more of a family. "These guys are welcome to join me at the dinner table," stated Connor Johnston after an afternoon practice.
Although the season is just getting started, the recent influx of middle schoolers joining the team gives hope for the future. It seems that the cross country team is going through a cultural reset with all the new young runners. Some of them are on this year's varsity team, earning their place through astounding efforts at this year's time trial. The new generation of runners is approaching fast, with plenty of time to get fast leaving hope for Coach King and crew. Other returning runners that did not get to show off the previous year are also back. Benjamin Petty has returned for one last ride after healing from a serious car accident that put his health (and his legs) at risk. He was unable to practice for most of the year but he finally started putting in miles in the hopes of being All-Region this ongoing year. While the season is almost in full swing, there is work to be done from the fastest to the slowest TR runners this season. They will work together to achieve their aspiration and dominate the upcoming competition.
Leave a Comment
About the Contributors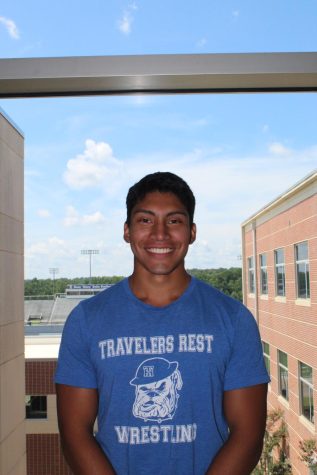 Cristhian Campos, Staff Writer
Cristhian is a senior at TRHS, this is his second year on the Blue and Gold Staff as a writer. Cristhian is a part of the cross country and track. Cristhian...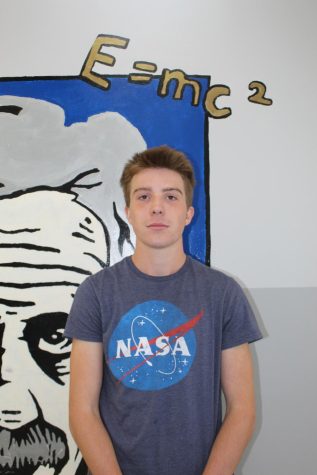 Ben Petty, Staff Writer
Ben Petty is a senior at TRHS and this is his first year in newspaper. He is an athlete and a scholar. He runs in both cross country and track. Ben also...