Norm Macdonald Returns to TV with Netflix Gig
Lauded as one of the most hilarious Weekend Update anchors in Saturday Night Live history, Norm Macdonald's sharp humor has been cemented in the legacy of American comedy. An unfortunate divorce from NBC after Norm made one too many jokes about a certain famous football player did not help create many job opportunities for years. Due to the support of legendary comics such as Seinfeld, Letterman, and Conan O'Brien, every once in a while we have glimpsed his genius once again. Now, thanks to his new talk show on Netflix, Norm Macdonald Has a Show, Norm has found a new home for his absurdities, dad jokes, and killer puns.
Many will admit upon watching an episode or two, this talk show does not possess the format or formality that they expected. Taking place on a simple set, Norm's show consists of a desk and a Netflix-branded refrigerator stocked for guests. The most striking thing for me was the absence of a traditional live audience, as only the scattered laughter of the crew can be heard in the background. Regardless of how it differs aesthetically from a normal talk show, Norm has assembled an all-star, albeit eclectic guest lineup including comic greats like Letterman and David Spade to political activist Jane Fonda and actress Drew Barrymore. Although something interesting happens with each guest, Norm clearly works best with others that excel in his genre of entertainment, with the Chevy Chase episode being a great example.
A self-admitting super-fan of Norm's, I loved the show right off the bat but saw that it's not necessarily for everyone. Norm can draw massive laughs with dreadful puns, carefully constructed political jokes, or even shouting a random expletive after sitting in silence, but his brand of humor has somewhat of a niche audience. While I can definitely critically recommend the show, I would encourage those who aren't familiar to check out his stand-up material first.
"Norm Macdonald has a Show"  is rated TV-MA with pervasive language throughout. Younger viewers should proceed with caution.
About the Contributor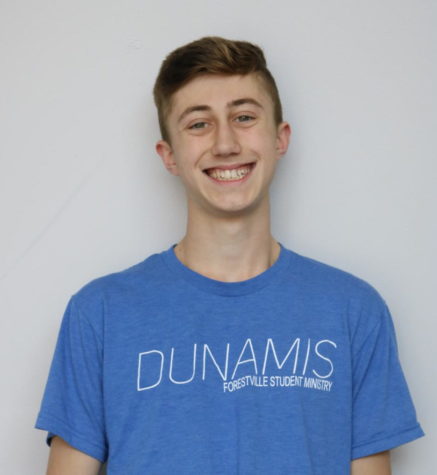 Josh Kemp, Opinions Editor
Josh Kemp is a senior at Travelers Rest High and has been struggling with early-onset senioritis for years. His many hobbies include wearing Sperrys without...