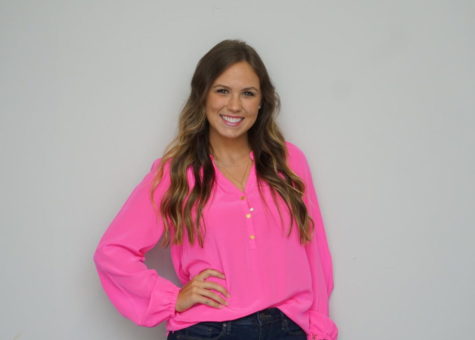 Bella has been a member of 
The Blue and Gold
 for two years. She loves reading, eating chocolate anything, and watching shows on Netflix such as 
Stranger Things
, 
Grey's Anatomy
 and 
Friends
. She was a competitive dancer for 14 years, earning two National soloist titles and also has played on the Varsity tennis team for three years. Bella is a people person and loves her main person Jesus Christ because He's the raddest of them all. Her music taste is a bit wide spread from 21 pilots and Sia to J.Cole and Kevin Gates… Let's just say she can go from chill to turnt in .5 seconds. On a serious note, Bella is a perfectionist and has a very driven personality which is evident in her work. //
Song lyric that gives me life: "Yo, I don't know turn off the lights and I'll glow to the extreme I rock a mic like a vandal light up a stage and wax a chump like a candle"- Ice Ice Baby ---
Favorite Book Series: I have to throw it back and say
The Boxcar Children ---
Where do you see yourself in 10 years: By then I plan to be a graduate of dental school, working to own my own practice and use it for medical missions.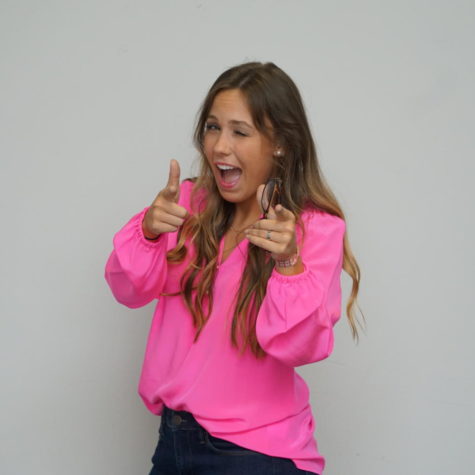 Bella Powell, Editor-in-Chief
Mar 14, 2018

Survival Guide for Senior Year: Don't stop believin'

(Story/Media)

Dec 15, 2016

Five Hallmark Christmas movies to watch this season

(Story)

Dec 01, 2016

A Brief-Case of Mystery

(Story)

Oct 20, 2016

How well do you know your town?

(Story)

Sep 29, 2016

Hope rises in Hillsong United's newest film

(Story)

Aug 31, 2016

'Harry Potter and the Cursed Child' moves the magic to the stage

(Story)