Strange Orchard
Strange Orchard is a neoteric local band bringing back the raw soul and sound of the '60s and '70s. The band consists of four members: Dalton Hix on guitar, Miles Jernigan on bass, Hugh McCulloch playing keys and singing vocals, and Travelers Rest High School's very own Andrew Addis on drums. The band takes inspiration from legends of the past such as The Beatles, Pink Floyd, Jimi Hendrix, Led Zeppelin, Elton John, and Queen. Combining these influences with a unique personal style derived from each of the members creates a sound that is distinctively Strange Orchard. The band graces small venues throughout the Greenville area and wows the crowd with original material such as JAR, Cecilia Grayce, and America, while also adding to the nostalgia with covers of classics such as Rocket Man (Elton John), Keep Yourself Alive (Queen), and Hit the Road Jack (Ray Charles).
Strange Orchard has gone through quite the journey, having lost and gained many members and now on their third name. The band was originally formed by Hugh McCulloch in the early days of the pandemic and was named Sadie's. After TRHS student Andrew Addis had joined, the band was later called Loch and the Mystic Vans. When named Loch and the Mystic Vans, the band performed live on the senior homecoming float back in September, helping the seniors win the float competition. Now, with Miles Jernigan and Dalton Hix, the band is known as Strange Orchard.
Many TRHS students have raved about the band, but why? The answer is simple, they're better than many professional artists today, especially for being such a young band. Many TRHS students have attended Strange Orchard's most recent gigs and have been surprised by their talent, not expecting them to be as entertaining as they were. All four of the band's members are insanely talented for being high school students; many have stated that they sound like a professional band. Another incredibly impressive fact about the band is that Hugh McCulloch writes all of their lyrics. As a 15-year-old high school student, McCulloch has the song-writing ability of a professional. To say the least, the band definitely is going places and it's about time that TRHS gives the band the recognition they deserve.
In a recent interview, the band preached about reviving old styles of music. McCulloch and Addis stated that they wished to bring back old rock, giving it its old sense of authenticity. In a world of techno-music, Stange Orchard gives the music a nostalgic and genuine feel. The band also voiced their encouragement to any other aspiring musicians to follow their dreams and pursue their passions, stating that it is worth it in the long run. Leadman McCullouch epitomized confidence as he spoke of his certainty that the band would make it big, however, the raw talent and passion with which each member of the band plays manages to take away any sense of cockiness from the message and instead adds a sort of geniality and determination.
No matter what genre of music you prefer, it is impossible to deny the unrefined talent that the band possesses, and the confidence and passion that each of the members devotes to the band make Strange Orchard deserving of recognition and praise. I advise you to follow them now so that on that inevitable day that they make it big, you can honestly say you witnessed it all during the beginning, during the dawn of a new age in the world of music.
Where to see them:
To get information about their upcoming gigs:
https://www.youtube.com/channel/UCZch_tUQrGsMRfjL8wFqc7g
https://www.instagram.com/strangeorchard_band/
https://www.facebook.com/profile.php?id=100074740610676
Leave a Comment
About the Contributors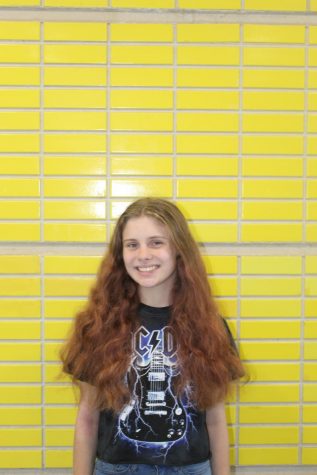 Olivia Ableman, Editor
Olivia is currently a junior at Travelers Rest High School and this is her second year on the Blue and Gold Staff and her first as a Blue and Gold editor....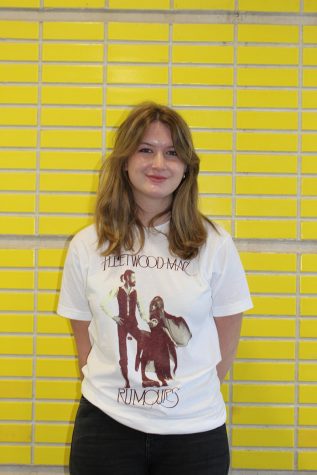 Loren Short, Editor
Loren is a junior at Travelers Rest High School and this is her second year in newspaper. Loren currently plays for the girls tennis team. Her favorite...