Structure Drives Performance
With the new school year beginning, Principal Bruce has already made many positive impacts within the first two weeks. With the community and students knowing the rules of Travelers Rest High School, it is time to get to know this new principal.
Bruce attended Wingate University where he got a bachelors of arts in history. Later, he went to Tennessee Tech University where he received his masters to be an administrator. Before he came to TR, he taught seventh grade history at Northwest Middle School for four years. After NWMS, Principal Bruce went to Berea High School for three years as assistant principal. After the three years at Berea, he moved to Hillcrest High School for two years as an assistant principal and then principal at Greer High School for 4 years. Having all of this experience at many different schools, he is now at Travelers Rest. From being at the different schools, he has developed one main goal. This goal is to let everyone in the community know how good of a school this is in all aspects including sports and academics. In Principal Bruce's words, "Structure drives performance." Principal Bruce is partial to Travelers Rest as a TR alumni, so he has very positive thoughts about the school. Bruce states that his favorite part about working here is knowing that he is working with students when he knows their parents and developing relationships with the students. Bruce goes on to explain, "I love working with younger people because it keeps me young in a way."
Aside from all the good aspects of the job, there are still challenges to face. His main challenge is trying to make the best decision that will affect students, teachers, and parents all in a positive manner. Overall, Principal Bruce is an outstanding principal that is going to impact the school in many great ways. 
Leave a Comment
About the Contributor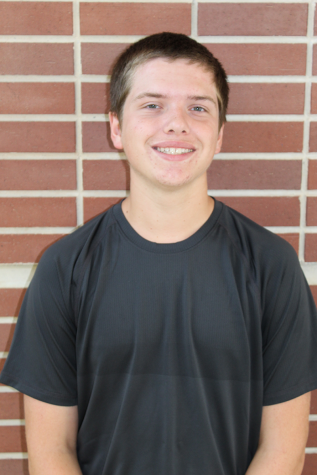 Dylan Timms, Author
Dylan Timms is a senior at Travelers Rest High school that is excited to be a part of the Blue and Gold Newspaper. He focuses on his school work for the...