TR vs Liberty @ Berea
Tonight at seven, the Travelers Rest Devildogs will travel to Berea to play in the Jamboree tournament. They will face up against the Liberty Red Devils. TR has already started off their pre-season with two scrimmage games and have played very well and showed how they can work as a team to bring in the win. From the aspect of fans that regularly attend the games, they see a lot of potential in the team this season. Eli Gatchell, a junior player for the Devildogs, said that "the best aspect of the team is the transition offense. We are coached good all around but in my opinion the offense stands out". While the offense may be good, defense is crucial to bring in the win. When asked what the team needed to do to the best tonight, Coach Josh Mills, stated, "our defense has to be on point tonight". According to the tone through the past two scrimmage games, Coach Mills has high expectations. By high expectations, this means that all players have to be on their A game and hustle on both sides of the floor. Last year when TR participated in the Jamboree, they were successful and won. The atmosphere of the game should be very loud considering the Devildogs are very well known for the great student section. All in all, TR is looking to bring home the win and play to the best of their ability. And fans, don't forget to be as loud as possible!
About the Writer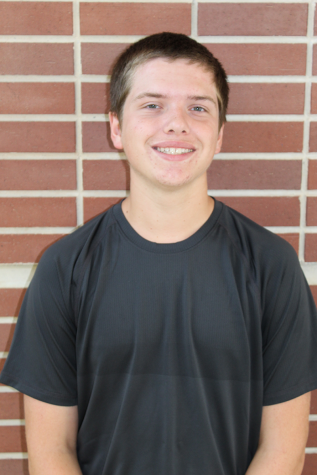 Dylan Timms, Author
Dylan Timms is a junior at Travelers Rest High school that is excited to be a part of the Blue and Gold Newspaper. He focuses on his school work for the...