Trick or Treating Tips and Tricks
October 31, 2018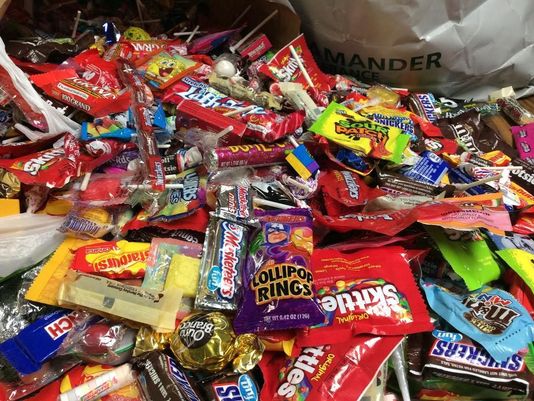 Its that time of the year again, when people of all ages dress up, flood streets and neighborhoods, knock on doors, and demand candy. The challenge for some is to have the coolest costume, for others, it may be to snatch as much candy as possible before the day ends. Luckily, there are strategies and tactics to help hit the jackpot this Halloween.
Tip #1: Cover some ground. Think back to the last time you went trick or treating, see if you can remember what houses had the best candy, or who gave out the most. Its even better if you can find a consistent neighborhood.
Tip #2: Costumes are key. Be sure to dress up in something eye catching. Attract some "ooohs" and "aaahhs" by dressing as a princess, or scare people as a ghoulish monster. The cooler your costume, the more candy you bring in!
Tip #3: Secure the bag. The larger your bag is, the more candy you can carry. You also want to bring something you can tote around. Maybe even find a bag that matches your costume. Style points do matter!
Tip #4: Gather some friends. Get a group of trick or treating buddies to help you scavenge the area faster. You get lots of candy based off of how many people you have in your group. After you're done, you can trade candies you don't like with your group, to get the ultimate bundle.
Tip #5: Manners make smiles. Always use your "please" and "thank you's" when asking and receiving candy. You never know, you might end up getting an extra piece or two of candy, just by being polite.
Tip #6: Start early. Making a designated starting time well help trick or treating become organized. Get a head start in the game, and hit the road at sunset, to get plenty of time with sunlight. Plus, if you start early, all the good candy will not be gone, and you will have a bigger variety to work with.
Although these tips are designed to help get the biggest bag of candy this Halloween, the most important thing to remember is to have fun. Safety is important, and it needs to be enforced in order to have a fun, exciting Halloween!