Varsity Football at Carolina
Last Friday, August 30th, the Devildogs traveled to Carolina High School to play the Trojans. To kick off the game, sophomore A.J. Raines scored a touchdown with 9:06 left in the quarter. Throughout the first quarter the Trojans kept up with the Devildogs, until the opposing quarterback was ejected from the game. The TR players kept up their game through the second half of the game, resulting in a final score of 54-7.  Joel Nugent, senior kicker for the TR team, says "My favorite part was recovering my own onside kick. I have always wanted to do that and I finally got to do it." Nugent also thinks that with more practice and hard work the team could be even better in the future.  Derrick Fields, another senior player, says that this year they are hopeful to make it to the playoffs, and that their team can go even farther than last year. Players such as Fields say that the most encouraging thing they receive is the support from their fans. So, come out and support your Devildogs!
Leave a Comment
About the Writer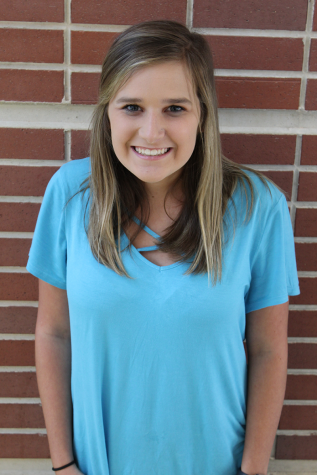 Rylie Buchanan, Photography and Sports Editor
Rylie Buchanan is a current senior that not only participates in the newspaper but also the girl's tennis team. This will be her second year on the Blue...