What is Twenty One Pilots?
After over a year, the Twenty One Pilots hiatus is finally over.
This band, originating from Ohio, consists of singer/writer Tyler Joseph and best friend/drummer Josh Dun. Originally a three-person group (Joseph and friends from church who quit after their first album), TOP's first album (self-titled) debuted in 2009. Joseph met Dun after a concert he was then drumming for, and they hit it off immediately. They joined together for TOP and released Regional at Best in 2011. The album was deleted due to the band signing to Fueled By Ramen, and Dun explains in an interview on how the album was like a demo and was the band's beginnings in deciding what kind of music they wanted to make (sorry, fans- check out Youtube or Soundcloud to hear songs from this album). Their third album, Vessel, was released in 2013 and included some songs from Regional at Best.
Twenty One Pilots is named after a German play about a WWII engineer who decided to send faulty parts for the construction of airplanes in order to make money quick for his family. That decision ended up killing twenty one pilots. The motto of the band is to never take shortcuts, no matter how tempting.
TOP started gaining popularity after opening for famous bands and performing in basements in Ohio. What really set them off, however, was Blurryface, which released in 2015. Their fan base, calling themselves "Clique," skyrocketed and the band earned its first Grammy in 2017 for Best Pop Duo/Group Performance. Critics tease on how this band can't be labeled a specific genre. Joseph incorporates Alternative Rock, Hip Hop, Indie, and is infamous for his rapping. He consistently handcrafts each of his songs, a contributing factor to the Clique's support and positive attitudes. Their Grammy is an amazing achievement for the two because of their humble beginnings and their ability to never allow fame to change them. In almost every interview the band jokingly answers questions, such as how the two met. However, in July of 2017, Dun, Joseph, and the band in general went off the grid.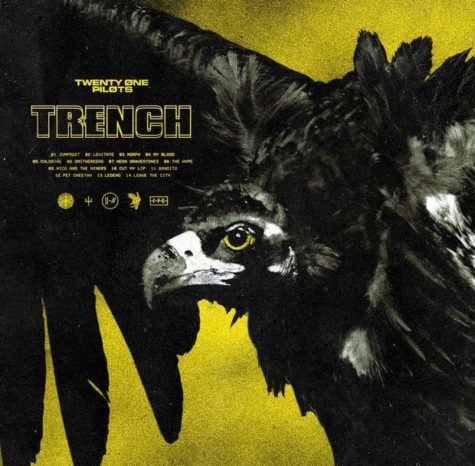 During their silence, the duo posted suspicious inscription posts of their past song lyrics, foreshadowing their hiatus. They "returned" to social media in July, announcing the release of their new album Trench on Oct. 5th. A few singles from the album have debuted and once again, and it's evident Joseph hasn't lost his unique touch on each song he writes.
Don't miss out on Trench releasing this Friday, Oct. 5th.
About the Writer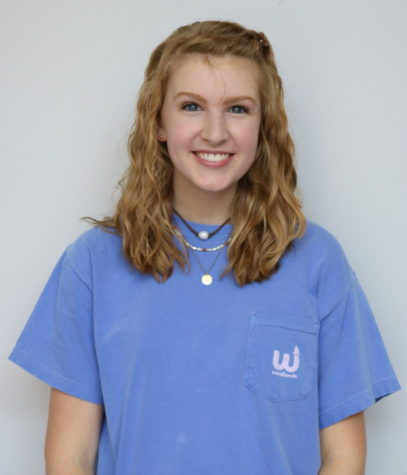 Addie Townsend, Co-Editor-In-Chief
This is Addie's third year on newspaper and she couldn't be more excited. She is the Co-Editor-In-Chief and loves her staff family! She enjoys playing...