When I Count My Blessings I Count You Twice
Hang on for a minute...we're trying to find some more stories you might like.
As the winter chill subsides and the Winter Olympics battle on, the month of love has spread its wings.
Valentine's Day is a happy, sappy, and an absolute gag-worthy day for most. But what about the remaining single 44% of the United States? Do you just sit around and twiddle your thumbs? Of course not! This day is the perfect occasion to send your loved ones something special.
This holiday is perfect to say "thank you" to all those that make your day a little more blessed. With our daily routines, we sometimes forget the loved ones that make our life simple and smooth. For instance, when is the last time you told your mom thank you for religiously making your no-crust, super crunchy, extra sweet PB&J every morning? Or the grandpa that gives the absolute best advice, no matter dawn or dusk? What about the annoying little cousin who never fails to make you giggle during awkward family gatherings? This season is not just for committed relationships, but for all to celebrate the special someone in their life.
February 14 is an annual reminder to step back and appreciate the loved ones blessing your everyday life. We go through our daily schedules without recognizing the incredible people filling our routines. So go buy some flowers, chocolate, a cute teddy bear, or even a simple thank you note to remind these people how much they mean to you. Spread some true love this Valentine season.

About the Photographer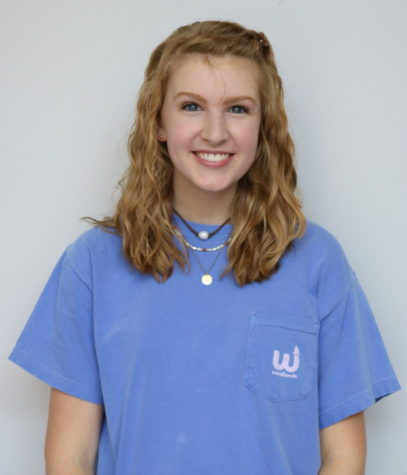 Addie Townsend, Co-Editor-In-Chief
This is Addie's third year on newspaper and she couldn't be more excited. She is the Co-Editor-In-Chief and loves her staff family! She enjoys playing...