Serena Williams' Retirement?
"I have never liked the word retirement." Serena Williams stated on her potential retirement in an interview with Vogue, shocking fans and supporters alike. Not only are fans struggling with her potential retirement, Serena is as well. On the topic, she stated, "I've been reluctant to admit that I have to move on from playing tennis. It's like a taboo topic. It comes up, and I start to cry. I think the only person I've really gone there with is my therapist." Her reluctance to retire is evident in this comment, expressing how her love of the game is making it difficult to step away. This makes sense as she started playing tennis at three years old, turned pro at 14, and has amassed 23 Grand Slam titles over her 27-year career. This dedication to her craft has been an inspiration to all her fans, even fighting through pregnancy and winning the U.S. Open in 2017, displaying her unshakeable will and spirit. 
 On the topic of the cause of her retirement, it is evident that Serena is stepping away due to her desire to better serve her family. Especially her children, stating in her interview with vogue, "If I have to choose between building my tennis résumé and building my family, I choose the latter." While she is not new to family life, having her first kid in 2017, she has made it clear that she would rather be a champion mother than a champion tennis player. This is advantageous in her pursuit of being a better mother, rather than having one foot in both tennis and family, she can put her full effort into one. While this will create a major shift in the tennis world, fans of Serena should be hopeful for the future. With her large social media presence, amassing 15.2 million followers on Instagram, she will maintain a massive influence on the tennis community, instead of backing away into the shadows post-retirement like some athletes do. Not only will she remain a large figure in the tennis community, but her passion for family life could also provide inspiration for many mothers who follow her. As former TR runner Griffin Gillespie stated in a recent sit-down chat, "My mother's excited for her retirement, honestly, I am as well."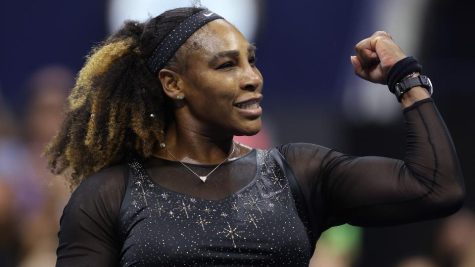 Serena also stated, "Believe me, I never wanted to have to choose between tennis and a family. I don't think it's fair." calling into question the traditional roles of men and women in a family. Following this with, "If I were a guy, I wouldn't be writing this because I'd be out there playing and winning while my wife was doing the physical labor of expanding our family." With this statement, she reflects not only the feelings of women all over America but the world. Connor Johnston stated on the matter, " I feel like she reflects what I believe." 
While the details of Serena's retirement are still developing, it is almost guaranteed that she will retire following the 2022 U.S Open in August.
Leave a Comment
About the Contributor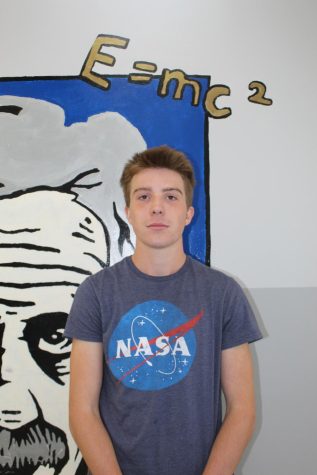 Ben Petty, Staff Writer
Ben Petty is a senior at TRHS and this is his first year in newspaper. He is an athlete and a scholar. He runs in both cross country and track. Ben also...