Acting Legend Burt Reynolds Passes Away At 82
On September 6 Hollywood lost an icon- Burt Reynolds. The star of many instant classics such as Deliverance (1972) and Smokey and the Bandit (1977) suffered a heart attack Thursday morning at the age of 82. Reynolds' acting career was full of highlights playing roles in many hit movies throughout the 70's and 80's. Though he only won one Golden Globe as an actor for his performance in Boogie Nights (1997), he won countless hearts of fans and moviegoers.
Burt Reynolds' sports career is worth noting even though it will undoubtedly be overshadowed by his acting. "Buddy" Reynolds, as his friends called him, played football early on in life and attended Florida State University on a football scholarship. He played running back, but was sidelined his sophomore year due to multiple knee injuries and a car accident that forced him to lose his spleen. He would return though for a short amount of time before the injuries forced him to retire from the game of football.
However, Reynolds would keep the dream alive by starring in The Longest Yard (1974) which tells the story of a former NFL quarterback serving time in prison. The actor was honored in FSU's game Saturday against Samford when the players wore helmet decals saying "BAN ONE" referring to Smokey and the Bandit. Reynolds is survived by his son Quinton and leaves behind quite a legacy.
About the Contributor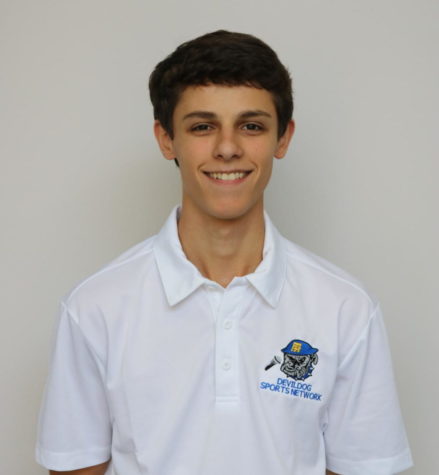 Mel Norton, Staff Writer
Mel is a senior at TRHS and this will be his second year on the newspaper staff. He is a Devildog Sports Network Manager and is on student council as well....