Christmas shopping: a chore or tradition?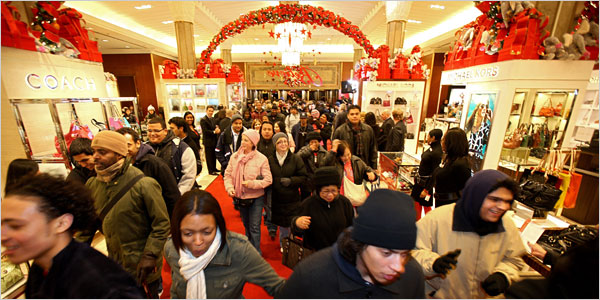 Hang on for a minute...we're trying to find some more stories you might like.
With Christmas just around the corner, the shopping sales and deals are grander  than ever. As moms rush out to get their children the best toy or as husbands confusingly search for something other than a piece of jewelry for their wives, stores are packed.
Since everyone is set on getting the perfect gift, stores are now having to deal with the holiday season pandemonium. As an avid shopper, it is not hard to find me searching for the best gift I can find.
It can hard though, to figure out where to begin. Check out your nearby mall or local store for great places to stock up on stocking stuffers. Yet when you do go to shop the trends, the crowds are so big that sometimes the excitement for Christmas shopping slips away. The real problem is when you are actually in the store. From my past shopping trips, lines are so bad at brand name stores, like Victoria Secrets or Apple, it takes up to an hour and a half  to even get to the checkout line.  
Don't get me wrong, some people love to fight the crowds and have an adventure. Yet, most would love to have a mall to themselves, waltzing through the aisles and not having to worry about shoving people to get their perfect gifts.
Since the shops have gotten so crazy, most people have transferred to shopping online. Some even start their Christmas shopping in the early fall. In past years, Black Friday, one of the biggest shopping days of the year, has lost its spark.
No one wants to deal with how crazy shoppers handle the Black Friday lines. They expect it to be a total trainwreck, having to literally fight their way through department stores. Yet from experience, walking around your local mall shouldn't be as horrendous as you think. So as the shopping world gets more hectic, Christmas shopping has seemed to turn into a chore instead of a tradition. While I still decide to keep the tradition going, I worry in later years that Christmas shopping in stores will be gone. No one has the time or patience to be at a store for hours while having to also work or attend school. So as more people move to the online shopping bandwagon, I plan to fight the crowds like a champ, and get every gift I need for the holidays ahead.