Disney+'s Week of Woes
Last week, Disney's next big business venture, Disney+, launched- throwing the company head-first into the streaming wars. The streaming service has been anxiously anticipated for the past year as it includes movies and shows from all Disney-owned corporations, including Marvel, Fox, National Geographic, and Star Wars. To add to the hype, in the months leading up to Disney+'s launch, several original TV shows and movies were announced, with topics stretching all the way from the MCU, to Star Wars, to classic Disney Channel. With a pre-order option, thousands of people were already signed up, even weeks before the official launch.
Unfortunately, the release of Disney+ did not go as smoothly as some people imagined. In the first hours after release, hundreds of complaints came in of people not being able to access their accounts, due to a variety of errors. Twitter blew up with messages directed at their help page and the customer service phone number quickly clogged up, sometimes forcing customers to wait for hours on hold, just to talk to a real person. These problems are reportedly caused by the massive wave of sign-ups all at once. On the first day alone, 10 million subscriptions were opened on Disney+, and those numbers have only increased since then. This caused many of the Disney+ servers to crash, resulting in massive "outages" across the United States, especially in big cities like New York and Los Angeles. Despite these set-backs, the majority of the U.S. are able to watch and stream to their heart's content, and Disney+ is still bringing in remarkable revenue.
About the Writer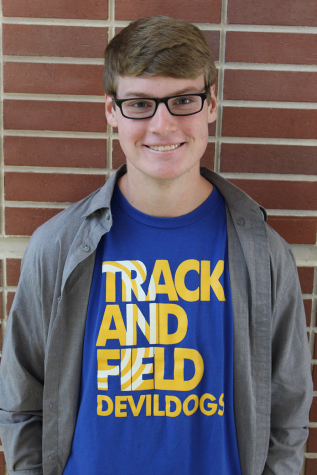 Calvin Brinkman, Digital Editor
Calvin Brinkman is a junior at Travelers Rest High School. This is his first year on the newspaper staff and as the digital editor he will run the website.