Her-story: Janet Guthrie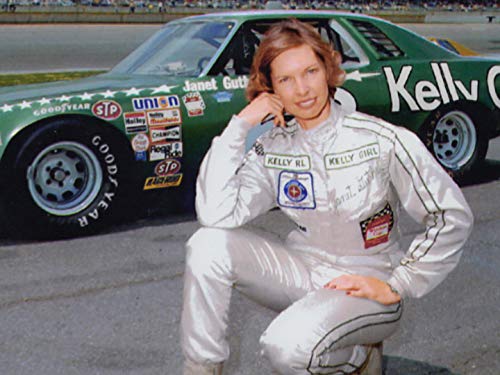 As Women's History Month comes to an end, many encouraging and inspirational stories about the path to equality and women's accomplishments have been shared. One woman who paved the way for women was Janet Guthrie.
Guthrie was the first woman to compete in the Indianapolis 500 and Daytona 500, becoming a role model for women in the racing industry. Janet Gurthie was born on March 7, 1938, in Iowa City, Iowa. Growing up she was the oldest of five and her father worked with Eastern Airlines. Janet followed in her father's footsteps and got her pilot's license at 17 years old. She graduated from the University of Michigan in 1960 and then became a research and development engineer for Republic Aviation. She then qualified for a scientist-astronaut program for NASA but became disqualified because she didn't have a doctorate. She then took an interest in race cars and began racing in 1963. She took part in the Sports Car Club of America circuit where she became very successful, which led to her racing full-time in 1972. She broke gender boundaries in 1976 when she competed in World 600, a NASCAR Winston Cup superspeedway race, being the first woman to compete in it. She then was the first woman to qualify and compete in the Daytona 500, placing 12th overall, and the Indianapolis 500, placing 29th overall. Out of the 11 Indy car events she did, she placed 5th as her best.
Guthrie battled sexism in her racing career. There was disbelief in the abilities of female drivers and not a lot of support for them. Sponsors chose not to sponsor her along with other female drivers, but she still did not give up on racing. Janet Gurthie has received several awards for her outstanding achievements in racing. She was inducted into the Automotive Hall of Fame, the International Women's Sports Hall of Fame, and the International Motorsports Hall of Fame. She spread hope to women all around the world by racing and showing motorsports are for everyone. 
Leave a Comment