LA-Bron Is Here
LeBron's move to the Lakers was global news, but what are the implications?
Hang on for a minute...we're trying to find some more stories you might like.
---
The biggest NBA free agency news was undisputed this past summer: LeBron James signing a four-year deal with the rebuilding Los Angeles Lakers was one of the biggest and boldest free agency moves of all time. While many speculated that this past season would be his last with the Cleveland Cavaliers, the King has typically favored teams with seasoned veterans. Many felt that the "LeBron to LA" hype was all just a media narrative and that a more realistic team would be the Spurs or the Rockets, but what analysts predicted turned out to be true. James met with the Lakers' President of Basketball Operations, Magic Johnson, in a one-on-one meeting at LeBron's LA palace on July 1st. Bron's agent, Rich Paul, released a statement shortly after that LeBron had signed a four-year deal worth more than $150 million.
While most Lakers fans are excited about James' arrival and hope that he can end the five-year playoff drought, some believe that his presence somehow tarnishes the legacy of Lakers legend Kobe Bryant, who has been retired since the conclusion of the 2015-2016 season. There was a long suspicion that their on-court intensity reflected a hatred for each other, but James and Bryant were and still are amicable.
Magic Johnson and GM Rob Pelinka were applauded for the quick signing of James, but the country collectively raised an eyebrow at the following FA signings, as the Lakers picked up Javale McGee, Rajon Rondo, Lance Stephenson, and Michael Beasley. Coach Walton and LeBron will work together to control the egos of this group, but fans shouldn't worry too much either way, as all are signed to one-year deals. Magic and Rob's final piece of the puzzle is not LeBron, but the talent he will attract when the surplus of stars hit free agency next year. If LeBron, the vets, and the young core meet expectations and achieve some level of success in the playoffs, it's likely that the King will be joined by Kevin Durant, Anthony Davis, or anyone else among the half-dozen or so free agents next summer. Stretching the Deng contract freed up almost $40 million in cap space, and they will not be using that money on anyone undeserving of a max contract.
Fans are certainly clamoring for the future, but there is plenty to be excited for this season. Along with his immense and as of now untouchable talent, LeBron brings a wealth of knowledge that he can impart to Brandon Ingram, Lonzo Ball, and other members of the young core such as breakout star Kyle Kuzma and lock-down defender Josh Hart. There will be bumps along the road, but there is no doubt that this season will be a success for the Lakers and their new leading man.
---

About the Writer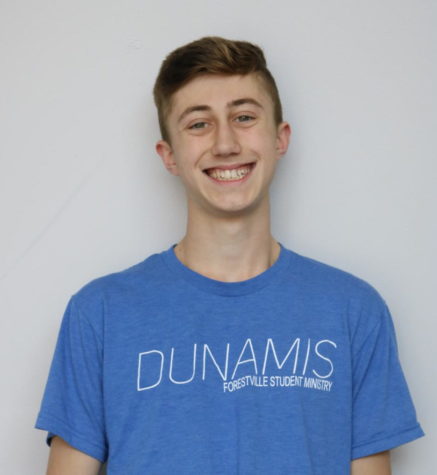 Josh Kemp, Opinions Editor
Josh Kemp is a senior at Travelers Rest High and has been struggling with early-onset senioritis for years. His many hobbies include wearing Sperrys without...