Mr. Nix Staff Profile
Hang on for a minute...we're trying to find some more stories you might like.
Out of the many familiar faces at Travelers Rest, Eugene Nix certainly has one of the most interesting and unique backgrounds. After serving for 20 years in the US Navy, he returned to the Greenville area to be a JROTC instructor at Greenville High School. Following that up with several years of being a substitute teacher all over the county, his daughters' time at TR led him to be more involved in the Travelers Rest community. Finally, last year, Mr. Nix settled into a full-time role as the Credit Recovery supervisor.
When asked what the most interesting part of his job is, Nix responded, "Oh, now and again I get to help someone with a little bit of math." Somewhat of a math whiz himself, it gives Mr. Nix great joy to help students master different concepts. He added later in the interview that "sometimes people come in from outside the classroom for help." Regarded as a kind-hearted man and a knowledgeable resource, Mr. Nix goes above and beyond when students require assistance.
One of the things that Mr. Nix is so proud of is the behavior of his students. "I don't have to deal with any of the disciplinary issues that teachers with larger classes have to deal with." It seems that the learning environment that Mr. Nix has created is defined by mutual respect. To Mr. Nix, we thank you for your service both in the Navy and here at Travelers Rest.

About the Contributor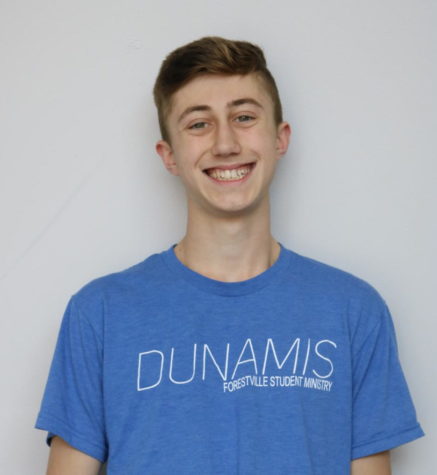 Josh Kemp, Opinions Editor
Josh Kemp is a senior at Travelers Rest High and has been struggling with early-onset senioritis for years. His many hobbies include wearing Sperrys without...