New Team. New Future?
Hang on for a minute...we're trying to find some more stories you might like.
The 2018-2019 Girl's tennis season has begun with an entirely new roster. Six seniors graduated, three of them starters, inviting a challenge entering the next season. To exacerbate the losses, none of the underclassman returned. But, along with this dire situation came an opportunity for new players to rise up and take leadership. This season will be an interesting one for sure as the ladies charge forward in their new relationships and that same devildog spirit.
 Senior and new-coming player, Keely Burgs states, "We have all grown together. Most of us had never played before and we support any success one of us makes. Every game and practice is a day for improvement." This statement is evident in that the girls began practicing in the summer, and have already developed a bond within their new team.
 A completely new atmosphere proposes opportunities for multiple roles of leadership. This is palpable in that sophomore and experienced player, Alice Boswell Brown, has also taken lead. Brown complied, "It's a lot of fun, as everyone except for Kayleigh and I are new on the team. My first year was really confusing and I felt a lot of pressure, so I try my best for these girls not to feel the same way." This positive influence shows potential for brighter roads ahead for the team. Brown also stated, "I feel that if everyone sticks with the team we will be really strong players. With a fresh team filled with middle schoolers, we could have a really bright future."
 The lady Devildog tennis situation, in a way, is the embodiment of what a team is. Despite difficulty, certain individuals rise up to the occasion for the betterment of their team as a whole.

About the Writer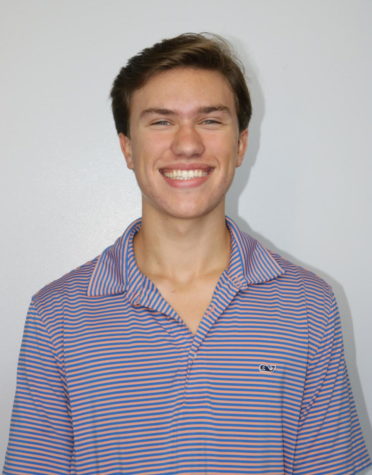 Cross Powell, Sports Editor
Cross is beyond excited for his third year on staff. Cross plans to continue working hard to inform his community on the latest in Travelers Rest. Powell...