New Year New Rules
With the new school year beginning, there have been several new changes within the school. Students were introduced to a new principle, Daniel Bruce. With the new principle came new rules, and the school became more strict compared to last year. Some of these rules are in regards to cell phones, food in classrooms, and the new and improved dress code. While some of these restrictions are new, others are simply old rules that are finally being enforced.
While these guidelines can help students during their time in school, some do not like the changes and how they compare to last year. Many students say that the new rules are too strict and boring, or even excessive. While last year students could have phones on their desks and not get in trouble, they will now have to have it out of sight or get a referral with no warning. Parents bringing their students food for lunch are a thing of the past, as they are no longer allowed to leave it in the front office. Dress code this year is becoming more equal between the genders; everyone has to have shorts that come to at least 2 inches above the knee and no ripped jeans with holes above the knee will be permitted. During the first day of school student council had a skit to showcase all of the new school rules.  Students hope that the new school rules will make this year better in ways they did not expect.
About the Writer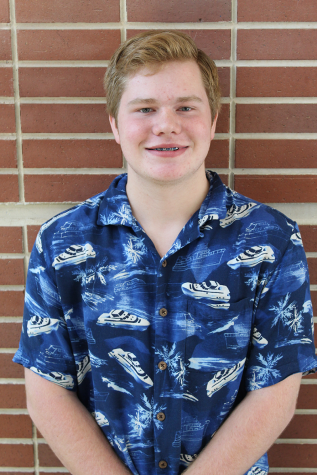 Christopher Scott, Author
My name is Christopher Scott, I am a sophomore at Travelers Rest High School, this is my first year in the Blue and Gold Newspaper.