NFL Disputes over Future Pensions
Hang on for a minute...we're trying to find some more stories you might like.
On Tuesday, September 18, several retired Pro Football Hall of Famers voiced their opinion on why they should receive an annual salary from NFL profits per year. The new Hall of Fame Board sent a letter to NFL commissioner Roger Goodell, NFLPA executive direction DeMaurice Smith, and Pro Football Hall of Fame president David Baker, threatening to boycott Hall of Fame Induction ceremonies.
Eric Dickerson, former running back for the NFL, is the main voice for this suggestion with telling TMZ his opinion in an interview, recommending $300,000 per year. He used examples such as saying Major League Baseball pays retired players who played for at least ten years $220,000 per year. Although many are baffled by this outburst, questioning whether this proposal is legitimate, this job does have physical tolls for all players once they retire from the game, which affect their future careers. However, is it fair to then declare only Hall of Famers should get a pension when it takes other teammates to help them get there? This will only make a small group of people happy; can the NFL pick and choose who receives a pension without backlash, if they're even considering this proposition? Dickerson tweeted on Sept. 18 about how this will only take a small amount from NFL's profit, and people are unsure about healthcare benefits. Former kicker Jay Feely spoke out on including healthcare, saying it's impossible for this to apply to all players.
Many are unsure if the NFL is even considering this. If so, this will definitely be an interesting turn of events.

About the Writer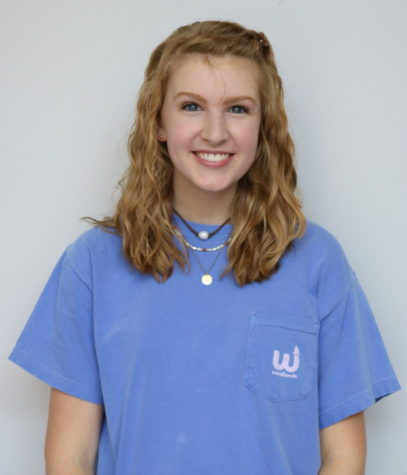 Addie Townsend, Co-Editor-In-Chief
This is Addie's third year on newspaper and she couldn't be more excited. She is the Co-Editor-In-Chief and loves her staff family! She enjoys playing...