Recent Headlines Recap
           Stabbed On Halloween
Break-ins, killings, and crimes occur daily in our broken world, but it is beyond chilling when they happen on the scariest night of the year. On Halloween night, two men taking a stroll on the walk of fame after enjoying their evening at a social gathering were brutally stabbed to death by an unknown man. The double murder occurred on Whitley Avenue at 10:00 pm. The men were rushed to the hospital from the scene but were later pronounced dead. The only facts about the two victims are that one remains stable, and the other's condition is unknown now. The investigation and hunt for the killer is still ongoing. 
        Famous pop singer Aaron Carter Died at 34 
Aaron Carter died Nov 5, 2022. This was confirmed by Taylor Helgeson, Carter's representative at Big Umbrella Management. Statements were provided from Carter's family on the topic. Los Angeles police confirmed officers were responding to a call at around 10:58 am regarding a suspicious death at Carter's residence. In the past, Carter had begun the battle against numerous health issues in an interview touching on the subject of Carter being arrested for DUI. Carter was born December 7, 1987, in Tampa Fla. The famous pop singer will forever be remembered.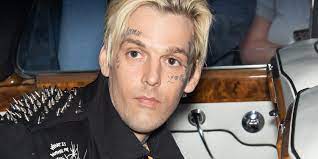 A shooting suspect in custody; 3 students on Virginia University football team killed. 
Virginia University Police chief said campus officers secured an arrest warrant which charges Christopher Darnell Jones Jr. with three counts of second-degree murder and three counts of using a gun in the commission of a felony in the deaths of 3 football players and wounding 2 students. The 2 students who were wounded are in the hospital recovering, one is in critical condition and the other is in good condition. The students who were killed are; D'sean Perry, Devin Chandler, and Lavel Davis Jr. Christopher Darnell Jones is a former football player for the team and was caught 75 miles southeast of the University campus. A manhunt was launched for the killer, and students attending the university campus were issued cautions to "RUN HIDE FIGHT" The shelter-in-place order was lifted later in the day after there was a thorough search.  Jones is now in custody and police have not offered a motive for the attack.
Leave a Comment