#TeamTrees: How Reddit Saved the World
In early June, popular YouTuber and philanthropist MrBeast hit 20 million subscribers. MrBeast, aka Jimmy Donaldson, started his YouTube channel back in February 2012 but didn't explode until years later. Now, he is famous for his "challenges," usually testing people's endurance, and rewarding the winner with a large sum of money. In the weeks approaching his 20 million milestone, Reddit user u/vdnx posted to r/PewdiepieSubmissions saying MrBeast should plant 20 million trees for his 20 million subscriber special. This post absolutely blew up and soon, everyone was spamming MrBeast in his comment section, social media, and especially on Reddit, begging him to go through with it. Finally he gave in.
Fast forward to October 25, MrBeast posted a video announcing the biggest YouTube collaboration of all time. MrBeast partnered with the Arbor Day Foundation, a world renowned tree-planting organization, and worked out a deal so that for every dollar donated, the Arbor Day Foundation would plant a tree. He, along with fellow YouTubers Mark Rober and Destin Sandlin from SmarterEveryDay, created a website and a YouTube fundraiser so anyone that wanted to could easily donate. Their goal is to plant 20 million trees by January 1st, 2020. In the coming weeks nearly a hundred videos were posted all about the fundraiser, known as #TeamTrees. Everyone from gamers to tech channels, vloggers to podcasters were all posting, tweeting and, most importantly, donating. Even those not involved in YouTube started participating, CEO's of various companies donated hundreds of thousands of trees. Elon Musk and Tobi Lutke, founder of Shopify, each donated 1 million dollars to the cause. Today, nearly 16 million dollars has been donated, and that number is constantly growing. No one would have guessed that a single Reddit post would grow into the biggest trend of 2019, but TeamTrees has sent the internet into a tree planting frenzy that will hopefully continue far into the future.
View Comments (1)
About the Contributor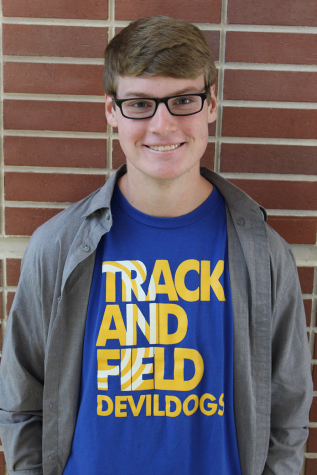 Calvin Brinkman, Digital and Content Editor
Calvin Brinkman is a senior at Travelers Rest High School. This is his second year on the newspaper staff and as the digital editor he will run the website.