The Damar Hamlin Strory
On Monday, January 2nd, 2023 a football player for the Buffalo Bills Damar Hamlin collapsed on the field after what seemed to be a routine tackle. Just 9 minutes into the game, the wide receiver of the Cincinnati Bengals Tee Higgins rammed directly into Hamlin's chest at full speed after he caught a 13 yard pass. Damar got up and adjusted his helmet, took 2 steps then fell backwards, his limp body hitting the ground, leaving everyone watching in fear. Paramedics rushed onto the field and performed CPR and an AED (external defibrillator) was brought down to the field also. Damar Hamlin was down for over 18 minutes, then was rushed to the hospital. While Hamlin was on the field his entire team crowded around him to shield him from the public eye. He went into cardiac arrest from the hit, but while on the field, his heart was restarted on the field. Given the circumstances, the game was rescheduled. 
Hamlin was in the ICU at the Cincinnati Medical center, but it has been reported he is making a remarkable recovery. After 9 days in the hospital he is now at home resting and healing surrounded by his family. As of currently no one knows when Damar Hamlin will be able to return to the field. He is surrounded by his loved ones and by his teammates while he makes his comeback, overwhelmed by all of the prayers and love his supporters sent him and his family. On Sunday, all of the Buffalo Bills players wore a 3 patch on their jerseys to honor Damar saying he "won the game of life" after Damar asked if they won. This game really brought out everyone's love and support for Damar.
Leave a Comment
About the Contributor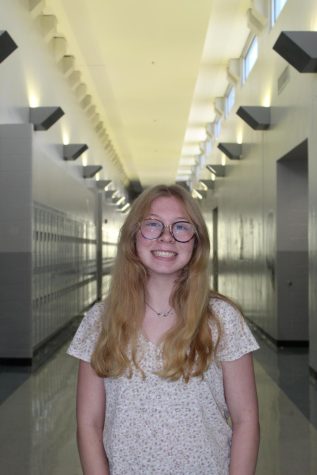 Abby Capps, Staff Writer
Abby is a junior and this is her second year on the Newspaper staff. She enjoys reading and she does Youth in Government after school every Tuesday.