The Return of Pennywise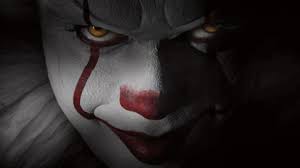 Hang on for a minute...we're trying to find some more stories you might like.
Stephen King's cult classic, It, returns 27 years later to claim more victims. Once again, It is sending chills up audience's spines with the remake that was released Thursday, Sept. 7. Cinemas across America were packed, and lines stretched through the parking lots as hundreds came to relive the horror of Pennywise the dancing clown. The new Pennywise has a terrifying makeover, new tricks, and is certain to strike fear into the hearts of viewers.
The movie has stimulating images and deep, heartfelt characters who will make viewers feel like a part of the small town setting of Derry. Derry is a tiny, impoverished town in Maine. Set in the 1980's, the town gives the movie a nostalgic feel that will take audience members back to simpler times.
Child actor Jaeden Lieberher plays a convincing main role of Bill Denbrough, the protagonist of the movie. Struggling with the town bully, Bill is a character many people will sympathize for. Even without a killer clown, the kids of Derry have to deal with abusive families, bullies, and medical issues.  Horror fans may also recognize Finn Wolfhard- who played Mike in the Netflix Original, Stranger Things. Wolfhard plays the role of Richie Tozier, a mischievous adventurer, close friend to Bill, and a victim to Pennywise's visits. Wolfhard's character provides much needed comic relief, and keeps a pleasing balance between humor and horror.  Child actors are always a gamble in any production, but those chosen for this project were certainly the right choices.
With heart-wrenching character dynamics, a highly skilled cast, relatable experiences, and a chilling story, this film will have the audience uncomfortable and yearning for more. Viewers will jump, cry, and laugh throughout the movie. It is an R-rated film with a sizable amount of violence and strong language.

About the Writer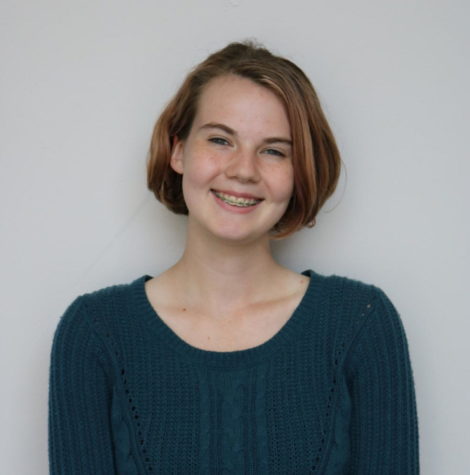 Abi Payne, Features Editor
Abi Payne is a junior, looking forward to another great year on The Blue and Gold. She loves running, singing, art, and all things quirky. Abi is a slightly...