The Wild, Wild Dynasty Continues
Red Dead Redemption 2 is an action-adventure game developed and published by Rockstar Games. The game is a prequel to the 2010 game Red Dead Redemption and the third entry in the Western-themed Red Dead series. Set in 1899, it follows the story of outlaw Arthur Morgan, a member of the Van der Linde gang, and also details the time of a younger John Marston in the same gang and his eventual departure.
Red Dead Redemption 2 was released for PlayStation 4 and Xbox One on October 26, 2018. Critics praised the story, characters, open world, and considerable level of detail. The game made $725 million in sales from its opening weekend, shipping over 17 million copies in 12 days, outselling the original Red Dead Redemption. After creating one of the best-selling games of all time, Grand Theft Auto 5, Rockstar seems to live up to their exceptional reputation in this beautiful old western world.
The in-depth story is almost completely influenced by the player's decisions. There are different turning points and endings to the main story. For example, when in a combat mission, one can choose to have a partner or have their character execute the job alone. There are plenty of interactive characters within the game that either offer side missions with monetary rewards, or give certain information regarding the story.
As far as hunting goes, the vast landscape of mountains, forests, lakes, rivers, and deserts are replete with various wildlife. Throughout these detailed biomes are legendary animals. These rare beasts can be sold for high prices or crafted into clothes or special trinkets. There are also legendary fish that can be caught with special lures specific to the particular body of water they are found in.
Many await the arrival of the online multiplayer portion of the game that is to be released in late November. Considering that Thanksgiving is just around the corner, It is most likely to be made available to players during the last days of this month.
This massive world of Red Dead Redemption 2 is certain to always give the player something fun to do. Being so extensive, the game offers something for everyone. No matter the type of player, one can most definitely enjoy the multitude of aspects of this old western classic.
About the Writer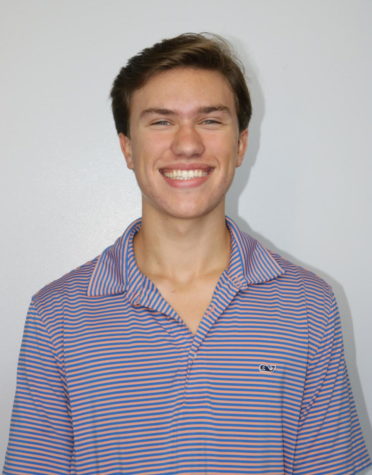 Cross Powell, Sports Editor
Cross is beyond excited for his third year on staff. Cross plans to continue working hard to inform his community on the latest in Travelers Rest. Powell...