Volleyball – Looking to the future
It's official Devildogs; Fall is on its way. And with Fall comes fall sports. The football season has already started, and volleyball is following close, beginning September 17th. The Lady Devildogs have already been busy practicing and scrimmaging after holding try-outs in August. The JV and Varsity are looking strong this year, with more than half of the players returning from last year. The Varsity Team is sporting 4 Seniors, 6 Juniors, and 2 Freshmen and have already won several games this pre-season. Coach Heather Foster is very confident in their ability, saying all the players have a good "balance of personalities" that should make them a force to be reckoned with.
About the Contributor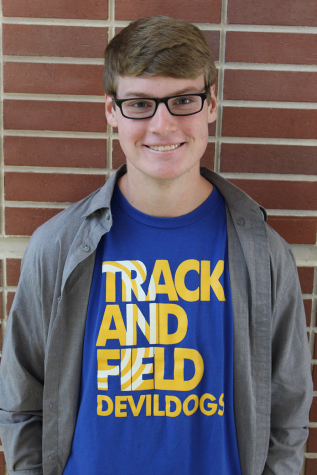 Calvin Brinkman, Digital and Content Editor
Calvin Brinkman is a senior at Travelers Rest High School. This is his second year on the newspaper staff and as the digital editor he will run the website.