Wayne Keeps His Promise with 'Tha Carter V'
Last Friday, history was made as Dwayne Carter Jr., also known as "Lil Wayne", was finally able to drop his much-hyped Tha Carter V. After four years of waiting, fans were let down several weeks ago when it did not make the original release date, but are overjoyed now that this somewhat infamous project is now available to the public.
The reasons for the delayed release of the album are incredibly complicated. After years of dispute with rapper Birdman, who runs Lil Wayne's original label (Cash Money), Weezy was finally released from contract this past summer. With his release, Wayne promised his fans that they would get the album in September, after recording it for the most part in 2012-2014.
With 23 songs that span almost 90 minutes altogether, Lil Wayne has supplied enough content for the internet to go crazy over for months. Many songs summon nostalgia for his old style, which makes sense as some were recorded six years ago. My immediate favorite was "Dedicate", the third track on the album, where Wayne raps over a simple piano and hi-hat beat. His wordplay is rivaled by almost none, and that skill is present here. While Weezy is often credited with his flow and humorous style, some forget how talented of a storyteller he is. The song that has arguably generated the most hype off the album, "Mona Lisa" featuring Kendrick Lamar, tells the story of a heartbroken man experiencing the fallout from a toxic relationship. This gut-wrenching song is not only well-produced but is also thought-provoking and contemplative.
Lil Wayne does some of his best work on the album by himself, but songs with featured artists do not disappoint. The aforementioned Kendrick Lamar is joined by Travis Scott, Snoop Dogg, the late XXXTENTACION, and others. "Let It Fly" with Travis Scott is my second favorite track, as it is up-tempo and reflects on Wayne's style from earlier Carter albums. Affirming that this is his last solo album, Lil Wayne's finale had the fireworks that we have been promised for so long.
"Tha Carter V" has been given a "Parental Advisory: Explicit Content" label.
About the Contributor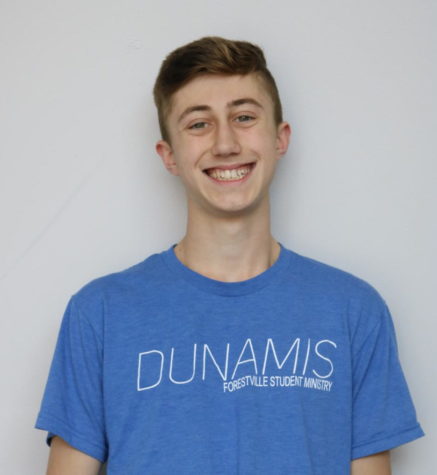 Josh Kemp, Opinions Editor
Josh Kemp is a senior at Travelers Rest High and has been struggling with early-onset senioritis for years. His many hobbies include wearing Sperrys without...