Week One Rundown
Hang on for a minute...we're trying to find some more stories you might like.
Some traditions never die at Travelers Rest High School. Student council's first day skits make student pumped for the new year. The end-of-the-day assembly was conducted by Principal Lou Lavely, Student Body President Chanlan Ann Kasa, and Greenville County Schools Director of Communication Beth Brotherton. Towards the end of the week TR held their first pep rally to enthrall the school for the upcoming football game. The week ended with a record breaking Devildog 63-0 victory over the Carolina Trojans.
Student Council turned the audience into the set of  "Real Housewives of TR" that first morning. They used jokes and current pop culture references to address the school rules, such as dress code and parking regulations, as a refresher on how things are run at Travelers Rest High School.
The end-of-the-day assembly is Lavely's way of showing the student body how much it means to be a Devildog. This year's theme was to "Strive for Excellence Everyday." Guest speaker Brotherton reflected on her times at WYFF to encourage the student body on how to meet that goal. She gave the students three simple tips: "there are no more practice rounds," "be present all the time," and "despite the difficulties, strive for excellence." After all the speakers were through, the day was ended with chants and the singing of the Alma Mater.

About the Contributor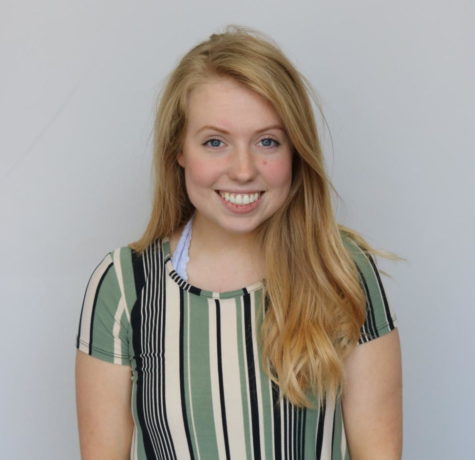 Kat Ableman, Photography Editor and Social Media Chair
This is Kat Ableman's fourth year at Travelers Rest High School but her first on The Blue and Gold. She loves photography and wants to use her passion...