Weird Pets
February 6, 2018
Students at Travelers Rest High School own some interesting pets. Here's just a few examples of how crazy some of the students are for owning these creatures.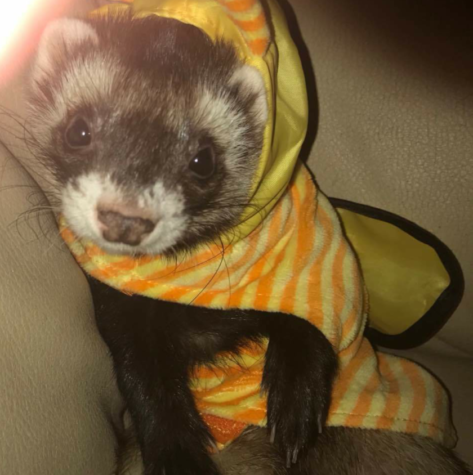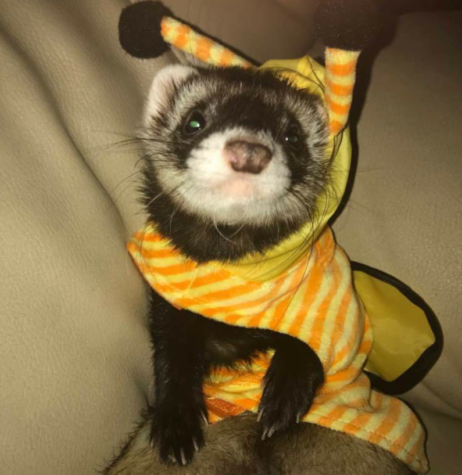 Senior Emmalie Ward has a pet ferret, Bojangles (Bo for short). Bo loves coke and likes dressing up as a bee. For months, Ward thought Bo was a girl until she found out it was actually a boy. Bo became part of Ward's family last New Years at three months old.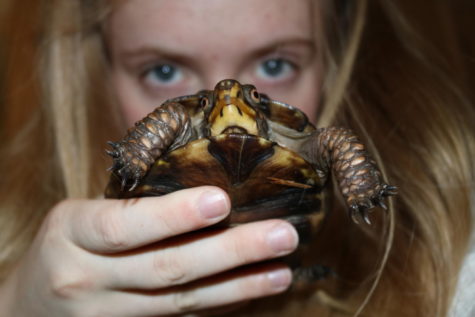 Meet Sheldon (Shelly for short). Shelly is junior Kat Ableman's pet turtle. Ableman and her family found Shelly when she was the size of a quarter at Jones Gap two years ago. She gained her nickname, "Shelly" after they found out she was not a boy. One weird thing about Shelly is that she only eats strawberries.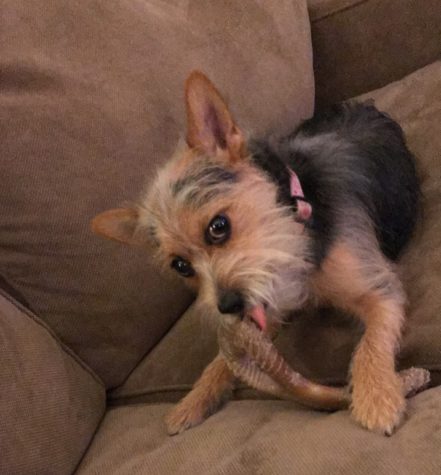 Meet senior Kassidy Rouse's pet dog, Sadie. She was Rouse's 16th birthday present and was previously owned by a family friend. Sadie's weird trait is that she acts just like a human. "She'll sit straight up and lay in really odd positions," Rouse said. She is also a mouth breather; you can always see her teeth and tongue sticking out.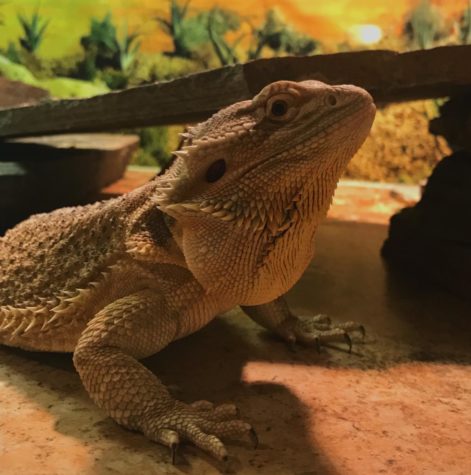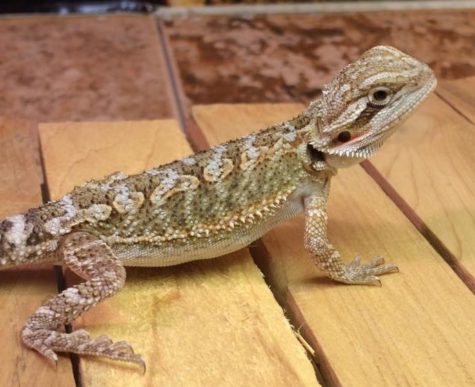 Meet Droofus, junior Sophie Nauta's bearded dragon. Nauta got the bearded dragon when it was one month old (now it is two years old). Nauta thought Droofus was a boy, but after finding out it is actually a girl, Nauta and her family still call it a boy. One weird thing about Droofus is how it slowly waves its front legs at you.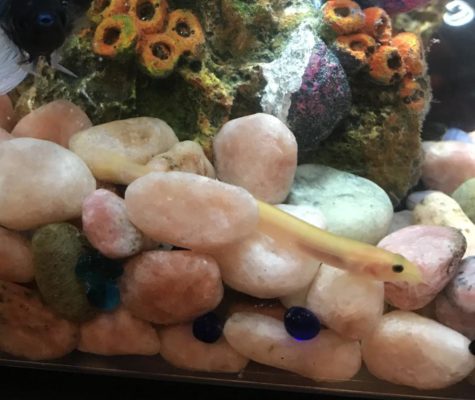 Meet senior Olivia James' pet loach, who actually does not have a name. James and her family just call it "The Loach." It's species is a Golden Dojo loach and it is a bottom feeder. One weird thing about The Loach, if it's not already weird, is it is supposed to be non-aggressive. However, according to James, it is anything but that: "One time he jumped into the filter of the fish tank and I thought he got chopped up but he's all good."