2022 TR Basketball Season Theories
So far, the Travelers Rest boys' basketball team is looking to make an awe-inspiring and potentially record-breaking season. Fueled by all the players on the team and their continuous commitment to getting better, this season is shaping up to be an exciting one that you don't want to miss. When asked about the potential of this team Ethan Robertson said, "It's been four games, I don't know yet and I don't want to place unrealistic expectations on my boys, though, I think our fans can expect something special." Ethan is a testament to what hard work can do, sitting bench on the c-team his freshman year, he put in the dedication and practice to catapult him to a starting position on the varsity squad this year. While others quit basketball in favor of other aspirations or just plain laziness, Ethan adopted what some might call the "mamba mentality" and continued to improve his game to new levels. This is a direct reflection of the character of this team, and so far it is showing on the court.
Displaying a tremendous win against Eastside in their first regular season game-winning 55-44, a win many felt was uncertain due to the feared "power two" on Eastside which destroys teams with their scoring potency. It was an all-out team effort as many people scored points in the game. It was an intense battle, you just had to be there to feel the atmosphere of the arena and the thickness in the air caused by the screams of the student section. At halftime, it was tied, though in the second half TR slowly started to pull away due in large part to Drew McKibben, who scored bucket after bucket to lead his team to victory. When asked about this game Drew McKibben stated, "I was just feeling it. It wasn't calculated or planned, the game just came to me, stroke after stroke, layup after layup, the ball just kept making its way in." Just a junior, he still has one more year left to make an even bigger impact on the team than he already has.
While the team looks much different than last year, its dreams aren't any smaller, and its heart ‒ is even bigger. With the support of their friends, family, peers, and the whole town, this season is "gonna be special" as many have expressed as a common sentiment. In reference to why he loves watching TR basketball Jacob Likens stated, "I love watching them, ever since I went to the Governor's school I've been more focused on academics than athletics, however, watching this team rekindles my fighting spirit which used to burn bright in my heart from my cross country days." Expectations are high, but this team is aiming higher, and everybody else in the region needs to watch out. The results came back, Traveler's Rest has that dog in them. 
Leave a Comment
About the Contributor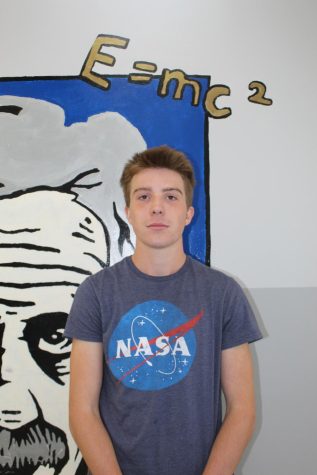 Ben Petty, Staff Writer
Ben Petty is a senior at TRHS and this is his first year in newspaper. He is an athlete and a scholar. He runs in both cross country and track. Ben also...