Devildog Basketball Prepares for Another Successful Season
Expectations are at an all-time high for both the boys and girls teams this year, as both look to make deep playoff runs.
Hang on for a minute...we're trying to find some more stories you might like.
Tryouts and conditioning are over, and now the grind begins: Devildog basketball has returned. With both the boys and girls rosters being finalized and the teams having already participated in several scrimmages each, anticipation is building for the start of the regular season. Each team is returning several upperclassmen who have already experienced quality playing time throughout their high school careers, but both teams will be looking to fresh faces for meaningful contribution as well.
One of those fresh faces is Quan O'Neal, a junior and first-year player. Quan is already echoing the expectations that his teammates have held ever since winning the Region 2-4A Championship last year. He gave me a short answer when I asked what the team has in mind for finishing this season. "State, nothing less." Long gone are the days when this statement was made as a joke, because the team quite fairly see this as a realistic goal. The well-rounded team experienced particular success last year with solid transition play, active defense, three-point shooting, and rebounding. Coach Mills said the team wants to keep pushing the pace, playing "as fast as we possibly can." High fliers Derrick Fields and Case Roach will energize their teammates with explosive plays, as senior Jacob Brown and Sam Brown contribute from the three-point line and Deonte Byrd and Algernon Gantt will impose their will in the paint.
`For the Lady Devildogs, many of the younger players will seek advice and leadership from the three seniors on the team, Taylor King, Taylor Reynolds, and Taylor Thornton. When asked about the team's goals, Taylor Reynolds pointed out that the team hasn't won region in decades. "We want to be the team to end that drought and secure the region championship, while hopefully getting a home playoff game." Taylor King added, "We plan to play as a team and hopefully have a few players receive all-region honors." After qualifying for the playoffs last year and coming up short early, the Lady Devildogs are excited and motivated for the upcoming season. The team succeeds with physical play on the inside and runs the fast break well.
As far as either team is concerned, the upcoming season is full of potential. Hard work and grit will define this season for both the girls' and boys' teams as they battle tough region and county competition with one shared goal: total domination of everyone in the Devildogs' path.

About the Writer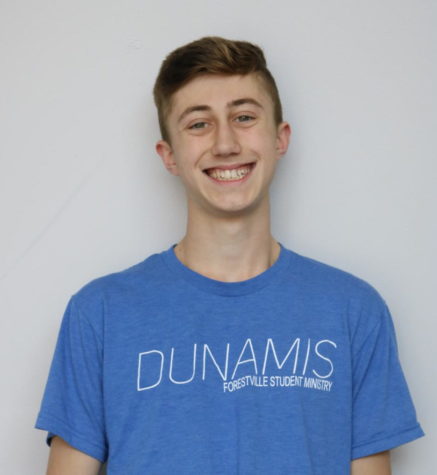 Josh Kemp, Opinions Editor
Josh Kemp is a senior at Travelers Rest High and has been struggling with early-onset senioritis for years. His many hobbies include wearing Sperrys without...