Devildogs Take Over Peach Bowl
From a small town in the upstate of South Carolina, to the metropolitan city known as Atlanta, Georgia, Travelers Rest High School had an incredible opportunity at the 2018 Chick-Fil-A Peach Bowl on December 29th. Seniors Carter Vickers and Kat Ableman were able to walk the sidelines at Mercedes Benz Stadium and take pictures as the Florida Gators faced off against the Michigan Wolverines. The game itself was an amazing spectacle upon itself seeing two of the top football programs face off in front of over 70,ooo fans. The two students were able to tour the entire stadium, from the field level to the upper sections and everywhere in-between.
The two seniors arrived at around 7 in the morning to receive their press passes. From their arrival it was work and preparation, as there was an informational meeting for all photographers at 10:30. The two then made their way to the field to observe and capture the warm ups of both teams. Vickers and Ableman were able to get some spectacular shots of big names such as Michigan head coach Jim Harbaugh, Florida Quarterback Feleipe Franks, and Michigan Wolverine legend Charles Woodson. The game kicked off at noon and from that point on, it was nothing but high paced action. Both teams put on a great showing as the fans cheered on from their respective sides of the stadium. The Florida Gators were able to come out with the victory 41-15. The festivities ended in the trophy presentation on the field after the game concluded.
"It felt more personal than I thought it would be," Ableman said after the game. Vickers said he used the word "wow" so many times during the course of the day. Many people dream of having the opportunity to be up and close to the action like these two seniors were. Both Ableman and Vickers hope this experience not only expands their possibilities for the future, but also use this as a reference in the future. We wish both Vickers and Ableman the best in their respected futures.
About the Photographer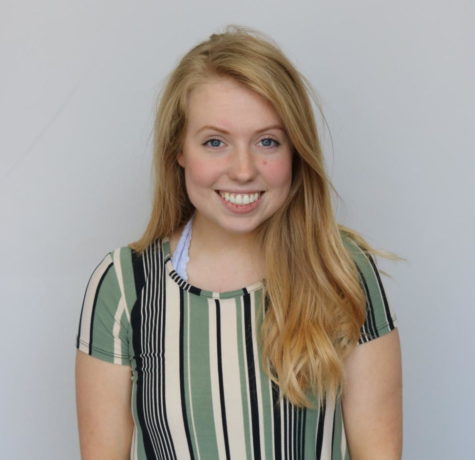 Kat Ableman, Photography Editor and Social Media Chair
This is Kat Ableman's fourth year at Travelers Rest High School but her first on The Blue and Gold. She loves photography and wants to use her passion...