The Year of the Dawgs
This Tuesday the Travelers Rest Cross Country team won the region championship for the third time in school history, devastating the field in a performance of pure domination. Their runners traversed the roots and dips of the tumultuous TR course to place 6 in the top ten, qualifying them for all-region and smashing the previous record for placement. Expectations were high and have been high since Griffin Gilespie left his mark on Travelers Rest, so a region championship is nothing short of the bare minimum for what is expected out of this team. As Griffin Gillespie stated before the meet, "I have high expectations for my boys and if they don't attack today they'll never live this down in my eyes." Not only did they deliver on this goal, but they also surpassed expectations and sought to continue this flash of greatness into the future on their journey to the county meet this Saturday. Todd Harris, a junior runner for TR came out as the best in the region, finishing in first by 22 seconds, which is no small margin considering Connor Johnston was in full attack mode that day sprinting his way to second place. However, on Tuesday there was a mystery man amongst the top three, Holden Young, an unknown runner for Blueridge showed up to compete with the big dogs and outkicked Ben Petty for third place finishing just 5 seconds behind Connor Johnston to place third. This might have been the biggest upset of the century and the crowd couldn't believe what they were watching as he kicked it down straight away. A passerby by the name of Reed Merriweather stated, "It was the craziest thing I've ever seen, he was like a dog out of hell coming down that straightaway, the crazy was in his eyes he wasn't settling for fourth." While we could not interview this mystery runner he was heard saying that he took Ashwagandha before his race which has been known to boost performance. So this begs the question, is Holden Young natty? Leave your opinions in the comments. While some did not finish where they wanted, many runners from TR did much better than they were ranked. For example, Jack Kyker who was ranked 14 going into the region came out finishing tenth just narrowly outkicking a Chapman runner to secure his spot. After this meet, some controversy might flow through the team as only the top 8 go to state and runners 5 to 8 are very similar in times. While Coach King attempted to settle this "beef" weeks ago it still persists and runs rampant after every meeting with each runner arguing over who is better. Though, this will all be settled at the upcoming county meet this Saturday where the final decision will be made about who goes and who is cut from the team. No one wants to be the number nine guy who has to stay home, especially since only a few seconds or milliseconds could separate him from a trip to the state championship. While it will be tough to live up to what the 2020 cross country team did, placing second in the state, the team has hopes to finish top five and while it might be a tough battle, the friendships that have been made this year will power this team to the finish line when it counts the most.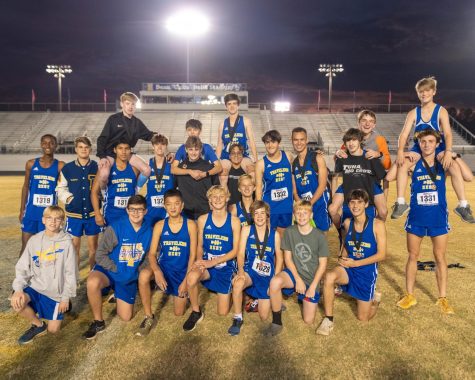 Leave a Comment
About the Contributor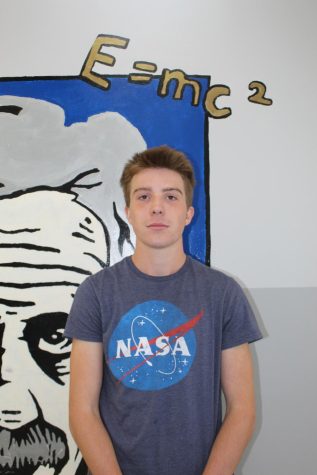 Ben Petty, Staff Writer
Ben Petty is a senior at TRHS and this is his first year in newspaper. He is an athlete and a scholar. He runs in both cross country and track. Ben also...