Birdbox Review
Hang on for a minute...we're trying to find some more stories you might like.
*Contains spoilers throughout piece
There is no doubt in the fact that people love apocalyptic and end of the world thrillers. Netflix surely does not fall short on the love for these sci-fi thrillers; from Halo: The Fall of Reach to V for Vendetta, viewers have no lack of options when it comes to the popular genre. However, when something new arises it leaves way for people to pick apart every little detail and analyze the possibility of the made up story becoming a reality. Netflix's newest end of the world movie certainly has spoken true to this account. Birdbox has quickly become one of the most talked about films and even become the source of popular internet challenges with not so fantastic results.
Originally written in 2014 by Josh Malerman, Birdbox gained national attention after being nominated for the Goodreads Choice Awards Best Horror award. The film and the book set some clear differences which leave readers and viewers confused going from one to the other. The book originally sets the scene in Detroit, Michigan where the movie brings it to Northern California. The setting was changed for the natural outdoor beauty of the state of California, which led to less editing and manipulation of the scenes. The book also has a darker ending than the movie. Instead of Malorie and her kids arriving to a sanctuary for the blind, they arrive at a sanctuary where people had purposely caused themselves to be blind to protect them from the creature. Despite the obvious differences between the book and the movie, the story-line remains the same.
Sandra Bullock, playing the main character role of Malorie does an excellent job of creating lasting relationships with other characters she meets throughout the film. The film is heartwarming in how much Malorie cares for her friends and family in the movie which makes it easy to get attached to the characters. As the movie continues on and characters are killed by the creatures, you can feel the shift in mood between the people involved and how sad they are to lose another person.
The movie Birdbox, released on December 13th definitely brings goosebumps to all viewers. The movie seems to be a bit confusing in some places with all the flashbacks and it is difficult to keep track of what point in time you are watching. Despite the potentially confusing points of the movie, the film portrays the book in a fairly accurate and timely matter, leaving a genuinely good experience for viewers.
About the Contributors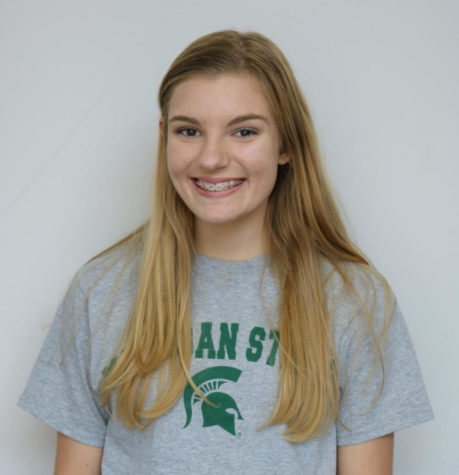 Sophie Nauta, Co Editor-in-Chief
Sophie is senior and second year writer for the Blue and Gold. This year, she finishes her fourth year of cross country as a co-captain. When Sophie isn't...