Pentatonix Brings the Holly Jolly to Christmas Once Again
Pentatonix, the popular acappela group, has released their third Christmas album in time for the 2017 holiday season. A Pentatonix Christmas Deluxe highlights some of the group's past work on 2016's A Pentatonix Christmas along with several new recordings like "Deck the Halls."
The album starts off with a bang with an excellent rendition of "O Come all Ye Faithful." Another great track is "Let it Snow! Let it Snow! Let it Snow," one of the especially upbeat songs on the album. However, the most raw and emotional cut is definitely the powerful cover of "Hallelujah," originally performed by folk legend Leonard Cohen.
With any album, there are bound to be some songs that aren't as strong. For example, the odd "Good to be Bad" and the depressing "Coldest Winter" both disappoint as Pentatonix has produced excellent original material in the past. These tracks were probably added to give the deluxe edition more length and a mix of sounds. With the last tracks being "How Great Thou Art," "Away in a Manger," and "Let It Snow," it finishes strong with the lackluster tracks soon to be forgotten. Those lesser songs being bookended by hits makes them easy to forgive.
A Pentatonix Christmas Deluxe is one of the best Christmas albums of the past several years. It's a grand welcome for new member Matt Sallee, a new bass to fill in for the departure of former member Avi Kaplan. As these five continue to spread holiday cheer, they will surely enjoy success for many years to come.
About the Writer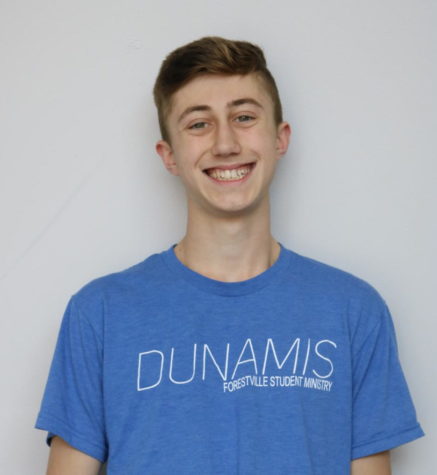 Josh Kemp, Opinions Editor
Josh Kemp is a senior at Travelers Rest High and has been struggling with early-onset senioritis for years. His many hobbies include wearing Sperrys without...