Police Search for Disappeared Wisconsin Teen
Since Monday 15, there has been an ongoing search for a 13 year old girl from Wisconsin. Authorities found both the parents dead at their home, the door smashed in, and the thirteen year old missing. Both the parents had been shot dead. The latest evidence reveals that there was a mysterious 911 call from the mother's phone on the morning of the discovery. There has been an Amber Alert issued for thirteen year old Jayme Closs, and authorities believe she could be in danger.
According to the dispatcher who received the 911 call, the caller was not talking, but the dispatcher could hear a disturbance in the background. When police arrived on the scene, they had found the door kicked in, and both the parents shot dead. The family dog was at the home, and was later taken to a relative.
There is no lead on who killed Jayme's parents or why the murders took place. The authorities' current goal is to find Jayme Closs. Volunteers searched a three mile radius around the house on the 18th of October for any clues that may lead to the missing girl. Although there have been no leads on the missing girl, the Sheriff of Barron County claims they they are certain she is still alive.
About the Writer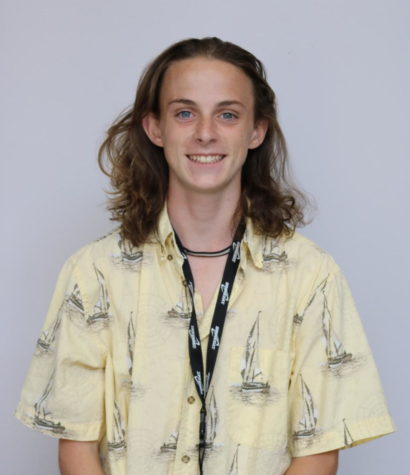 Henry Waldrep, Communications Manager
Henry Waldrep is a Junior at TRHS. This is Henry's first year on The Blue and Gold newspaper staff. He enjoys running, fishing, playing Ultimate Frisbee,...