Poppin' Tags
Hang on for a minute...we're trying to find some more stories you might like.
With fashion from past decades coming back in style, what is better than buying clothes from that time at a cheap cost?  Shopping at thrift stores has become more popular with teens as the phrase, "I got this at a thrift store" follows fashion compliments. Individuality is flourishing among the TRHS community and as a fellow thrifter, I am ecstatic with the styles I see each day.
At first, walking into a Goodwill can be overwhelming. However, like anything else, knowing how to shop at a thrift store comes with practice. Embrace the variety of colors and designs among clothes, and never walk into the building only looking for one specific thing; always be open-minded. The endless racks hold treasures just waiting to be found, so do not give up! It is fun thrifting with friends and getting opinions on what styles to try.
One thing I like to do is visit the mall or other expensive stores for inspiration and then find similar styles at thrift stores. Brands have no significance in the world of fashion. Who actually comes up to you and pulls out your tags? Good brands range from Old Navy and Forever 21 to Ralph Lauren and Lilly Pulitzer. Make sure to check for any holes or fraying in clothes and shoes- what a tragedy it'd be to get home and find them then. Also, never judge a style at first glance. Think to yourself, "What could I wear this with?" or "How could I style it?" Keep the positivity and save money! Have confidence in what you wear and go thrift.
Stores:

About the Writer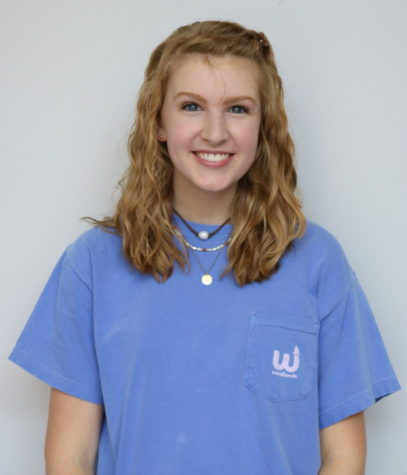 Addie Townsend, Co-Editor-In-Chief
This is Addie's third year on newspaper and she couldn't be more excited. She is the Co-Editor-In-Chief and loves her staff family! She enjoys playing...