VMA 2022 Recap
On August 28, 2022, MTV presented their annual Video Music Awards celebrating the biggest artists of the past year. Hosted by LL Cool J and Nick Minaj, the VMA's this year provoked many different reactions, some good and some bad. 
Johnny Depp made his first appearance since his grueling trial with ex Amber Heard. He floated in as moonman with MTV.  He sparked laughter with this remark, "Hey, you know what?" "I needed the work. I just want you guys to know that I'm available for birthdays, bar mitzvahs, bat mitzvahs, weddings, wakes, any old thing you need." It is believed he was most likely referring to his career after the trial. 
NEW COUPLE ALERT! Artist Yung Gravy brought his new date Sheri Easterling, mother of Tik Tok star Addison Rae, to the VMAs, sparking lots of reactions.  The couple shared some intimate moments on the red carpet and during the show. The couple has faced some backlash over their 16 year age gap, but show very little care of what others think. Some speculate this "relationship" is all for show but time will tell. 
Perhaps the biggest shock of the show happened while Taylor Swift was accepting her award for the Best Long Form Video for All Too Well 10-Min Version. She announced that her new album Midnight will be released October 21, 2022. As you can guess, the news sent shockwaves around the world. Within seconds, Instagram, Facebook, and Twitter feeds were covered with the album cover that Taylor Swift posted right after the show ended. She didn't hint to what kind of sound this new album will have but the theories are all over the place. Will she go for a rock and roll feel or go back to her old country ways?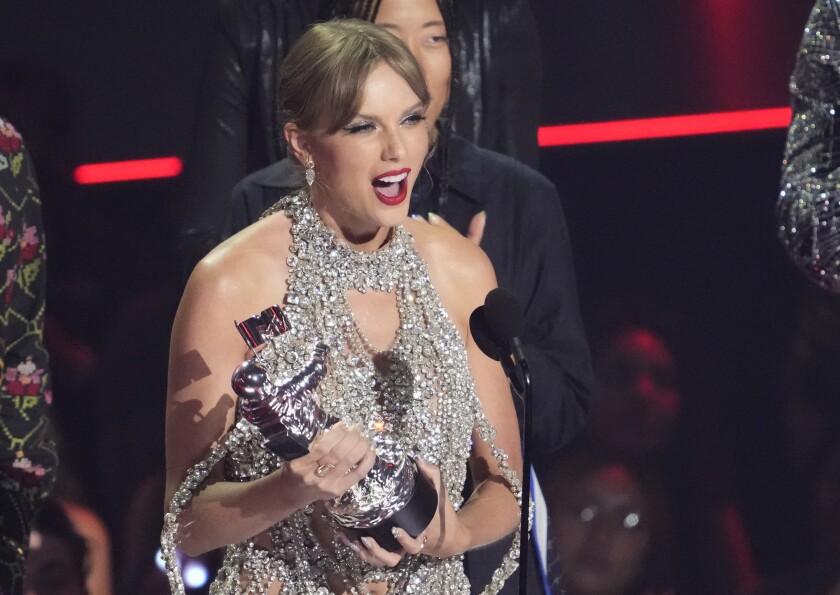 Leave a Comment
About the Contributor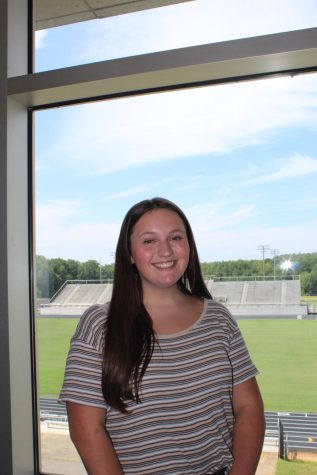 Corbyn Foster, Staff Writer
Corbyn Foster is a senior at TRHS. This is her second year on the Blue and Gold Newspaper Staff and her first as an editor. She is 17 and enjoys spending...