Behind the Scenes of Dahmer
Behind the scenes of making Monster: The Jeffrey Dahmer Story.
Who is Jeffrey Dahmer?
Jeffrey Dahmer was one of America's most notorious serial killers. Known as the "Milwaukee Cannibal ", Jeffrey Dahmer grew a compulsion to harming young men, starting from the age of just 14 years old. Starting at a young age, Dahmer would gather dead animals from the woods and backroads, to perform taxidermy with his father, Lionel Dahmer. Dahmer has admitted that this is where his fixation started to become a reality.
Preparing for a Big role:
How does one formulate to becoming a notorious serial killer? You may know him from his chilling roles in American Horror Story.  Evan Peters stars as Jeffrey Dahmer in the new 2022 series. Preparing for this role was very uneasy for Peters. Evan states "Honestly, I was very scared about all the things that he did. Diving into that and trying to commit to that was absolutely going to be one of the hardest things I've ever had to do in my life". 
How are some people reacting to the series?
 One of the cousins of the victim(Errol Lindsey) is very unhappy with the series stating that it is "retraumatizing". Despite some of the backlash, Evan Peters feels like the story is not just about Dahmer but also the victims and the lives they lived before the horrific incident.
Remembering the victims:
Steven Hicks,(18) 1959-1978, 
 Steven Tuomi, (24)  1962-1987,
 James Doxtator,(14) 1973-1988, 
Richard Guerrero, (22) 1964-1988, 
Anthony Sears, (24) 1965-1989,
 Raymond Smith, (32) 1957-1990
 Edward Smith,(27) 1963-1990
 Ernest Miller,(22)  1970–1990
 David Thomas,(22) 1970-1990
  Curtis Straughter,(17) 1973-1991
 Errol Lindsey,(19)  1972-1991
 Tony Hughes(31) 1959-1991
Konerak Sinthasomphone(14) 1976-1991
Jermiah Weinberger-(23)  1967-1991
Oliver Lacy (24) 1968-1991
Joseph Bradehoft (25) 1966-1991
Leave a Comment
About the Contributor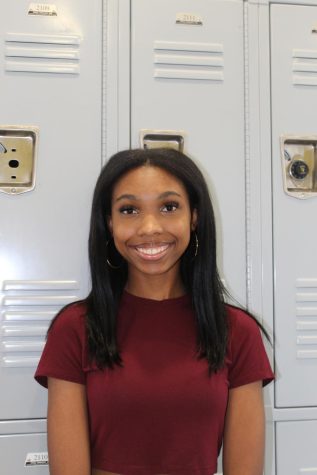 Jenae Aiken, Staff Writer
Jenae Aiken is a senior at TRHS and this is her second year on the Blue and Gold staff. Jenae is in the TRHS Beta Club and enjoys playing soccer. Jenae's...