TR vs Ridgeview
Now that the Travelers Rest High School football team's regular season has come to an end with a record of 8-2, the players are excited to kick off the playoff season. In the games that they have played in this season, the players have proven their worth in the playoff bracket. Travelers Rest played Ridgeview but were defeated. Looking on this, they are ready to get their revenge and overcome Ridgeview on Friday, November 8th. According to most of the players for TR, Ridgeview has lost many of their star players on their offense. In addition, TR defeated Greer this season which shows that they can compete against any team. Greer competed in the SCHSL state championship against Myrtle beach last year, and any sports fan knows, if a team makes it to the state championship they are really good.
To go into more depth about the Travelers Rest football team, there are many starter players that can lead the team to victory tonight. First, quarterback Wilson Hendricks spreads his attributes through out many positions on the team. He can throw the ball under pressure, run the ball, and can even be a precise kicker. While the passing game is great, TR also has Zarian Riley at running back. On the other hand, Ridgeview has a very good passing game which means that TR has to have top notch defense tonight.
Aside from the game, TR is having a pep rally for the first round of playoffs tonight and it is going to be wild. Looking at how loud the Blue Ridge rivalry pep rally sounded, this is going to be a rally to remember. So students, make sure to show up to the game and pep rally and make some noise!
Leave a Comment
About the Writer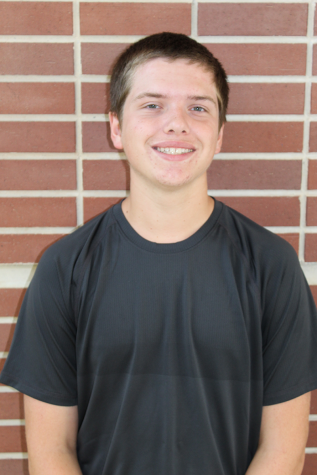 Dylan Timms, Author
Dylan Timms is a senior at Travelers Rest High school that is excited to be a part of the Blue and Gold Newspaper. He focuses on his school work for the...