9/11 20th Anniversary
The year 2021 will mark the 20th anniversary of a day that brought fear, heartache, and pain to all Americans. September 11, 2001 at 8:45am an American Airlines Airplane filled with passengers flew into the north tower of the World Trade Center in New York City. 18 minutes later, the south tower was struck, and both soon collapsed. Only an hour later, the Pentagon was hit. After the Pentagon attack, a plane was found crashed into a field in Shanksville, Pennsylvania. All passengers were found dead. All of the planes were hijacked by Al Qaeda members, which was a terrorist group. The combined death total for all these attacks was 2,983.
A 9/11 memorial and museum was opened 10 years later for families of victims to come to mourn and heal from what was taken from them. This year, the families of victims will gather at the memorial for a ceremony where all the victims names will be read aloud. A "Tribute of Light" will be illuminated into the sky to shine in honor of thevictims. They will also have a moment of silence that will last exactly six seconds for the strikes against the north and south towers of the World Trade Center. 
The 9/11 Memorial and Museum is not the only place that will be honoring the 20th anniversary this year. Across the nation, cities will be hosting their own tributes to the victims. Major TV networks like Apple TV, National Geographic,and MSNBC will be having TV specials in honor of the 20th anniversary. ABC will also be showing live coverage of the 9/11 ceremony at Memorial Plaza in New York City. On this special day, remember the victims and their families that have been so heavily impacted by this tragic attack. Don't forget to give thanks to the first responders that showed courage and heroism in the aftermath of this day that will forever be remembered. 
Leave a Comment
About the Contributor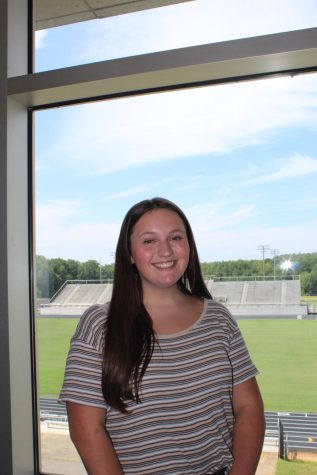 Corbyn Foster, Staff Writer
Corbyn Foster is a senior at TRHS. This is her second year on the Blue and Gold Newspaper Staff and her first as an editor. She is 17 and enjoys spending...